The New Mexico Activities Association Foundation is a 501(c)3 non-profit organization that was set up in 2007 to support the many students that participate in high school athletic and activities programs across New Mexico. The funds raised by the Foundation are used for student scholarships and school grants/support. The Foundation is made up of a Board of Directors that meets annually.
NMAA CONTACT
Dusty Young (NMAA)
505.923.3268 (office)
505.923.3114 (fax)
dusty@nmact.org
NMAA FOUNDATION SCHOLARSHIPS
Since 2007, over 300 students at approximately 110 NMAA member schools have been awarded scholarships to attend colleges or universities of their choice. It is one of the missions of the NMAA Foundation to support graduating seniors who have excelled in athletics, activities, academics and sportsmanship in furthering their academic endeavors. We encourage everyone to participate in our annual fund raising events or to donate to the NMAA Foundation. For more information about Foundation events or donation options please contact Dusty Young at dusty@nmact.org.
Due to the challenges brought forth by the COVID-19 pandemic, the NMAA Foundation distributed an additional $16,000 in "Together We Rise" scholarships during the 2021-2022 school year.   In total, $41,500 was awarded to 37 New Mexico Students.  The Foundation Board of Directors has decided to continue the Together We Rise program in 2022-2023, and a minimum of ten (10) additional $1,000 scholarships will be awarded in an effort to support even more kids during these difficult times. With the already established annual scholarships and these additional "Together We Rise Scholarships", the NMAA Foundation will distribute approximately $40,000 to the youth of our state during 2022-2023.  The Together We Rise program started in 2020-2021 and a total of $42,000 has been awarded through this initiative since its inception. 
PAST SCHOLARSHIP WINNERS:
NMAA FOUNDATION SCHOOL GRANT/SUPPORT PROGRAM
Part of the NMAA Foundation's initial mission was to provide financial assistance to schools that were starting new athletic/activity programs.  From 2007-2012, the organization distributed over $26,000 to approximately 15 NMAA member schools.  This initiative has since been reorganized and support is now not only available for schools that are starting up new programs, but also for schools that have general athletic/activity funding needs.  Since 2016, another $40,000 has been distributed to support schools and students involved in various athletics/activities.  The NMAA Foundation Board has now put policies in place that will continue this school support program on an annual basis.  More information and the actual application for funding/support can be found HERE.
The following schools have received funding/support from the NMAA Foundation since 2007:  Dora, West Las Vegas, Melrose, Cloudcroft, Moriarty, Elida, Hope Christian, East Mountain, Pecos, Mesilla Valley Christian, Native American Community Academy, Navajo Prep, Foothill, Newcomb, Monte del Sol, Rehoboth Christian, Aztec, Tierra Encantada, Pine Hill, Academy for Technology and the Classics, Tohatchi, Miyamura, Dulce, Taos, Tse 'Yi 'Gia, Evangel Christian, Hondo Valley, Cobre, Grady, Alamo Navajo, Oak Grove Classical Academy, House Menaul, Pojoaque, Portales, West Mesa, Chesterton Academy, Espanola Valley, Manzano, Albuquerque High, Des Moines, Harrison MS, Las Cruces, Mesa Vista, Santa Fe, St. Michael's, and Tierra Encantada.
*Note: The NMAA Foundation has again allocated an additional $5,000 to this program for the 2022-2023 school year in an effort to support even more schools during these difficult times. A total of $15,000 is available for distribution.

Daniels Scholarship Program
The Daniels Scholarship Program provides the opportunity for motivated students from New Mexico, Colorado, Utah, and Wyoming to attend the college of their choice. Daniels Scholars receive up to $100,000 to be applied at any two- or four-year, nonprofit, accredited college or university in the United States, depending on financial need. The scholarship is for students with great potential, strong character, and big dreams.
Daniels Scholars are America's next generation of leaders, persevering through life's challenges and rooted in the values important to Bill Daniels. They are free and entrepreneurial thinkers who are proud of this country and community and work hard to improve them. For more information, please visit https://www.DanielsFund.org/scholarships.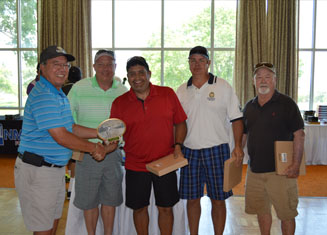 NMAA FOUNDATION GOLF CLASSIC
17th Annual NMAA Foundation Golf Classic
Date: June 12, 2023
Location:  Tanoan Country Club (Albuquerque)
Registration Brochure – coming soon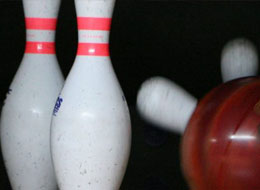 NMAA FOUNDATION BOWL-A-THON
2023 NMAA Foundation Bowl-A-Thon
Date: April 16, 2023
Location:  Ten Pins & More (Rio Rancho)
NMAA FOUNDATION DONOR LIST
Thank you to the following companies and individuals for your donations in support of the NMAA Foundation. For more information or to find out how you can submit donations, please contact Dusty Young at (505) 923-3268.
NMAA FOUNDATION BOARD OF DIRECTORS
Directors & Officers
President: Joe Butler (Santa Fe)
Vice President: Tammy Richards (Albuquerque)
Secretary/Treasure: Dusty Young (Albuquerque)