MORE SIGNINGS & COMMITMENTS FROM HIGH SCHOOL STUDENT ATHLETES
Here are some of the more recent high school signings and commitments from student-athletes in New Mexico.
Navajo Prep shortstop Thomas Montanez will play baseball with Erie Community College (located in Buffalo, NY), as reported by the Farmington Daily Times.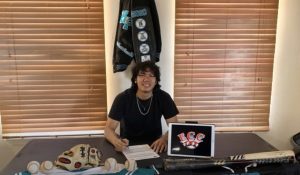 *courtesy Farmington Daily Times
Diego Hernandez from Gadsden High School signed to play basketball at Mesa Junior College.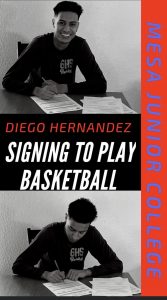 *image courtesy Twitter/Gadsden High School
Jasmine Turtle-Morales from Eldorado High School signed with New Mexico Highlands.  Jasmine won the 2018 Class 5A State Cross Country Individual Title and is the 2019 state champion in the 3,200-meter run.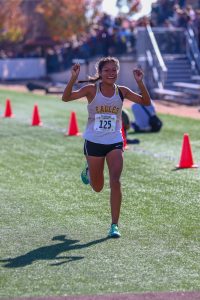 Tristan Sam of Cuba High School signed his letter of intent to run cross country and track at New Mexico Highlands.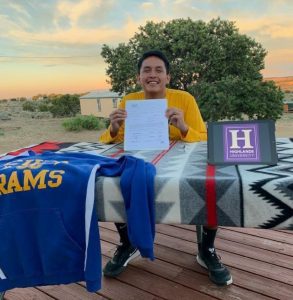 *courtesy Twitter/NDNSports
Kevin Calvani of Carlsbad High School recently signed his letter of intent to run both cross country and track for Tarleton State.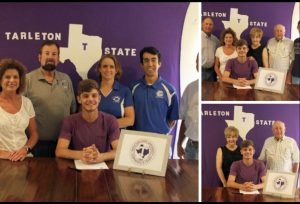 *image courtesy Matthew Asher/Twitter/Carlsbad Current Argus
Commitment:
Kasey Crawford from La Cueva High School (Class of 2023) announced on Twitter his commitment to play baseball at the University of Oklahoma.