PORTALES RAMS MAKING A RUN WITH ONE OF THE TOP RECRUITS IN New Mexico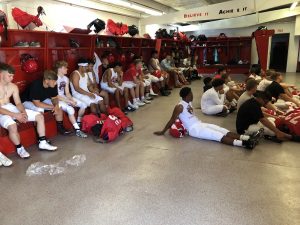 If you're looking for a team to be a contender for a state football championship this year, be sure not to overlook the Portales Rams.  For starters, they have plenty of returners, including senior Wromiah Gbassagee.
"I'm the guy that also likes to have fun, but I'm also the guy that's, like, 'Oh we have to win this game'," said the senior running back and defensive end.  "I'm the hype guy."
The Rams also have an established head coach, an offense that can score and a future Division One talent who pushes others in senior Phil Blidi.
"I have high expectations for everyone," said Blidi.  "I want everybody to do their best.  I don't care if you're the last guy on the roster, I'm going to push you to do things you thought you couldn't do."
"He's aggressive, he's strong, he works hard and he has all of the intangibles," is how Portales head coach Jamie Ramirez described Blidi.
Senior Phil Blidi recently committed to play defense for Texas Tech.  He's 6'4″ and 255 pounds.
"I called Texas Tech and got a hold of them and we went and took Phillip down there once they discovered who he was," said Ramirez.  "They felt they were getting that special kid that nobody was able to recruit the same way and he's in their backyard.  It was awesome for all of us."
Blidi had over 50 tackles last season for the Rams.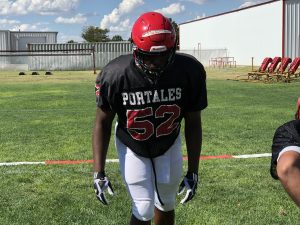 "When it comes to defense, I love hitting people and that sound when I hit somebody," said Blidi.
Blidi is originally from Trenton New Jersey, but a rough hometown neighborhood forced him to move to New Mexico.
"My older brother was living over here at the Children's Home and he was really excelling," said Blidi. "Where I lived, it was a really bad place and violent place.  My parents wanted me to get away from that.  What I really like about being in Portales is the people.  The people are very nice, you feel like home when you first come here."
Now in his fifth year, Blidi calls Portales home and his football family has a unique tradition of reading to the elementary school kids on Gameday.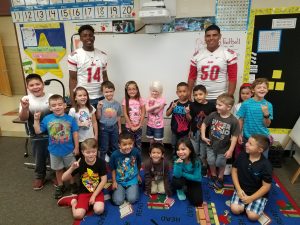 "I love reading to the kids, it's really fun just to see the smile on their faces and see their joy," said Blidi.  "Seeing the joy on their faces brings joy to my heart."
"They see us and it's like, 'Oh it's the football guys', and some of them are like, 'I'm going to be a football player just like you someday'," said Gbassagee.
These football players made it to the state semifinals last year.  The Rams open this season against Hope Christian on Saturday.