CENTENNIAL HAWKS SOAR INTO THE SEASON AS DEFENDING CHAMPS
Centennial High School has established itself as a volleyball power in the state of New Mexico.  The Hawks are the defending champs in the state's largest classification and coming off a perfect 14-0 campaign last season.
"We worked really hard to get to where we got in a year dealing with COVID," said senior Angolina Perez. "We wanted it so bad."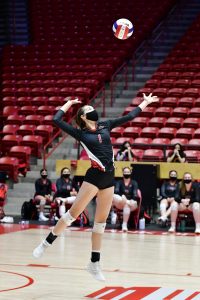 "I think the fact we put in so much work wanting to win the championship, it made it that much more special," said junior Tess Fuqua. "We wanted to get a ring for a lot of the seniors in their last year.  COVID messed up last year and we knew we had to come together, we all had that spirit and pushed through."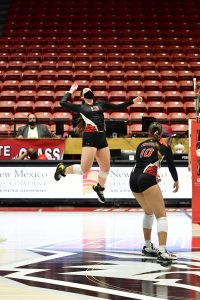 Centennial is making a habit of getting to the finals.  The Hawks have played in the state championship in four of the last five years, including last year's title run. "Winning it last year meant a lot because we kept believing," said head coach Al Rosen, in his 10th season at Centennial.  "It looked pretty grim at times with COVID. I had eight seniors and wasn't looking forward to telling them we're not playing.  I was happy we got to play. I normally feel stressed out, but last year I was at a lot more at ease because we were relieved we just got to play and whatever happened happened."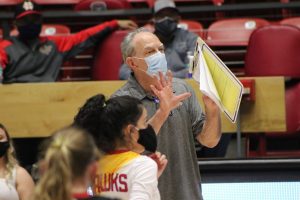 Along with Perez and Fuqua, the Hawks also return libero Bella Castro.  "I have three First Team All-State players back from last year," said Rosen.  "It's a strong returning unit, but we did lose a lot. We have some young kids without as much experience."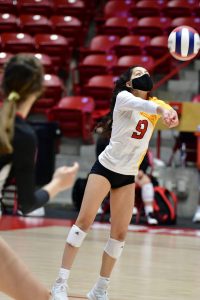 "This season I think we will have a strong year, even though we lost some seniors," said Perez.
I'm looking forward to try winning another ring," said Fuqua. "I know it's hard to win back-to-back, but we are willing to put a lot of effort into it, for this year's seniors as well. We have a lot of potential."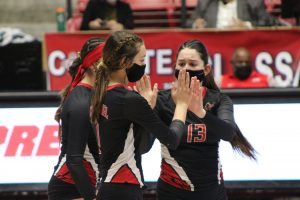 Potential doesn't always mean probable, Fuqua knows that.  "Last year was my first time winning a state championship," said the junior.  "I lost in the final as a freshman, so I've experienced both."
As the defending champs, the Hawks will have a target heading into this season, but their veteran coach feels good about this bunch. "The key to get back to the final is to get that ability to play together as a team with a mixture of experience and not so-much experience," Rosen said.  "Having said that, I feel like we're one of the stronger teams."