TATUM'S GREG SLOVER REACHES 800 WIN MARK
Greg Slover has been coaching basketball since 1979 and racked up a lot of wins along the way, 800 wins to be exact.  The Tatum High School girls basketball coach picked up win #800 on Saturday April 24, 2021 with a 68-16 victory over Loving.
"My wife knew I was close to 800 and invited several friends and family to be there," said Slover.  "I didn't know she invited them.  She must have had the countdown going."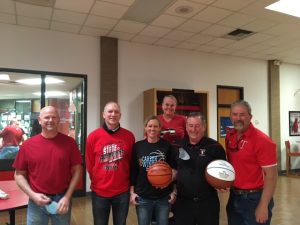 There was a time, actually two, when it looked like Slover might not get to a mark like 800 victories. "I stepped out of coaching twice," he said.  "I was asked to be a superintendent and principal. I thought it could be over both times, but I ended up back in it."
Slover began his coaching career with Valley High School in Turkey, Texas (a town south east of Amarillo) where he led the Patriots from 1979-1982.  He then took over at Panhandle High School from 1982-2012 where he won the Conference 2A State Championship in Texas with the Panthers in 1992.
Slover says coaching isn't about the wins, it's about the relationships he's made along the way.  "It's the road to get there, the relationships you build with other coaches and students. That's the meaningful part."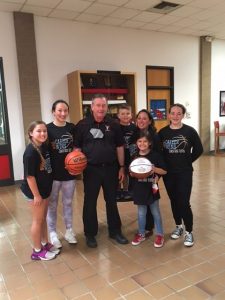 Slover started coaching the Tatum Coyotes in 2014.  Slover won the Class B New Mexico Girls Basketball State Championship his first year in charge of the Coyotes as Tatum took down Cliff 50-48 in the title game.  Tatum finished 29-1 that season.  Slover and the Coyotes won another state title in 2017, beating Escalante in the championship 43-30.  Tatum finished 26-5 that year.
"I came to Tatum as an elementary PE teacher and enjoyed it, then they told me they needed me to be the principal," said Slover of his journey to New Mexico. "The girls job came open and they asked me to take it, so I did."
This year's Tatum squad is undefeated.  "It is a pretty good team, but it's a weird year because of COVID," he said.  "You haven't played enough games to really know who you are.  This season goes against everything of my previous coaching patterns, but, in a way, it's been kind of fun."
"I wouldn't want to do it again this way next year," he joked.  "But I appreciate we have the opportunity to play."
Slover will go for win #801 Friday night against Hagerman.