MORE SIGNINGS AND COMMITMENTS FROM HIGH SCHOOL STUDENT ATHLETES
Here are some of the recent signings and commitments from high school students athletes in New Mexico.
Myles Harvey of Kirtland Central High School signed his letter of intent to continue his baseball career with Luna College in Las Vegas, NM.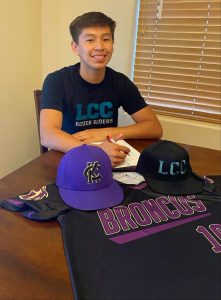 *photo courtesy NDNsports
Right-handed pitcher Ross Martin of Piedra Vista will play baseball at the next level with Northeastern in Colorado.
*photo courtesy Twitter
Hallie Blackie of Piedra Vista High School signed a letter of intent to play basketball at the University of the Southwest in Hobbs.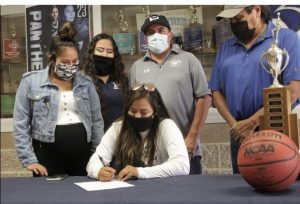 *photo courtesy Twitter
According to the Taos News, AnnaLiz Duran was offered a scholarship to wrestle for Indian Hills Community College in Iowa.  Duran wrestled for Taos High School for four years.