MORE SIGNINGS & COMMITMENTS OF HIGH SCHOOL STUDENT ATHLETES
Here are some of the recent college signings from high school student athletes in New Mexico.
Former Cleveland High School wrestler Gabe Garcia will join one of his coaches in Colorado.  Garcia committed to wrestle at Northeastern Junior College in Sterling, Colorado.  Former Cleveland assistant coach Arsenia Barksdale was recently named the head coach at Northeastern JC.  Garcia finished his high school career with a record of 134-37.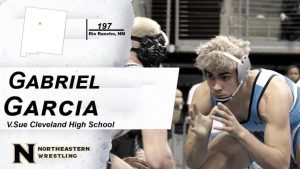 *image courtesy Twitter
Rio Grande High School has a pair of former baseball players moving on to compete at the next level.  Julian Lopez will play baseball at NMMI.  Demian Salcido will play at New Mexico Highlands University.  Lopez and Salcido are the 126th and 127th former Ravens to sign a college baseball scholarship in the last 25 years.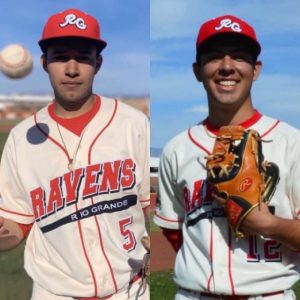 *image courtesy Rio Grande
According to the Farmington Daily Times, Colten Warner of Kirtland Central High School signed a National Letter of Intent to continue his soccer career at Northwest College in Powell, Wyoming.  Warner scored 12 goals and 20 assists last season.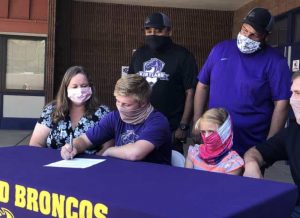 *image courtesy Farmington Daily Times
The Carlsbad Current Argus reported that Nate Najar signed to play football with Western New Mexico University.  He is the 4th Caveman this off season to join the Mustangs for next season.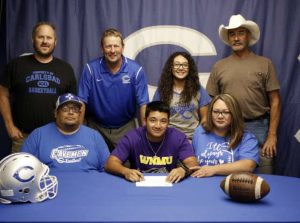 *image courtesy Carlsbad Current Argus