GET TO KNOW THE COACHES: STACY WILLIAMS, HOBBS HIGH SCHOOL
Stacy Williams is the volleyball coach at Hobbs High School.  The New Mexico native is originally from Capitan where she competed in volleyball, basketball and track.  In 1994, Williams earned a volleyball scholarship to the 1st year program at the University of the Southwest in Hobbs.  After four years of college volleyball, Williams earned her degree and started teaching in Hobbs.  She would later take her coaching talents to Artesia to work under Pam Allen and Bobby Bates.  Williams would later become the head coach with the Bulldogs and win back-to-back state titles in 2010-2011.  In 2012, she moved to Las Cruces to coach under Al Rosen at Centennial High School.  But when a head coaching job became available in Hobbs, where her family lived, she moved back to coach the Eagles.  In her first week back in Hobbs, Stacy met her husband Shawn.  They have two children, Nina (4) and SJ (Shawn Jr-3).  Williams is going on 22 years of teaching and 21 years of coaching.
Get to know a little more about Hobbs volleyball coach Stacy Williams.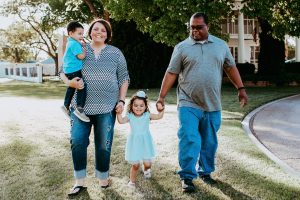 You were a 3-sport athlete in high school. What did you love about volleyball?
I loved every sport when I was in it, but volleyball is a sport that I was successful in. I got a basketball scholarship to Fort Lewis College before I got a volleyball scholarship.  It took the All-Star games to get me a volleyball scholarship.  I knew I wanted to play volleyball.  I had an older sister than played at Eastern New Mexico University. I was a setter and enjoyed playing.  The game is so competitive.  I liked basketball, but I really loved volleyball.
What was it like starting a first-year college program?
The team was made up of lot of small-town kids and small-town Texas kids. I've never been around a group of girls that loved to play volleyball so much. They were all in. It was a fun year, some of the best times of my life.
What was your favorite moment as a high school athlete?
Honestly, it has to be playing in the state volleyball tournament in the Roswell High School gym. That gym, the smell, it was one of the greatest atmospheres. My older sister played there and that was the only place I wanted to be.  It's still one of my favorite gyms, there's so much history there.  We never won state in high school, but we played in the final three times.
What's your favorite moment as a coach?
When we won state for the first time in Artesia, that was a huge accomplishment for that program. They hadn't won since the 70's. To experience the turnaround for that program, the accomplishment that team did, is a memorable moment. I felt like we did something special.
What teacher or coach had the most influence on you?
It had to be Pam Allen, she's a Hall of Famer and legendary volleyball coach. She taught me more about the game, I still use things she said. She was a great coach. I've been around some great coaches. Cooper Henderson is another. When you are around coaches like that, you sit back and listen and learn so many things.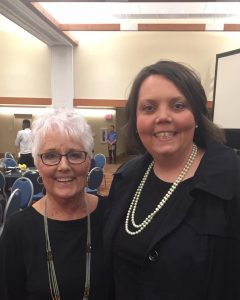 What was your favorite subject in school?
I'm not very good at math, but I always loved math. I enjoy learning how to do things. It wasn't my best subject, but I enjoyed it.
What tv shows do you watch on a regular basis?
I have two little ones, so we watch a lot of kids shows. As adults, we watch home improvement shows and the Food Network.  I love to bake. If I had a big kitchen, I would retire and become a baker. I can make a mean pound cake. It's probably because I've practiced on it the most.
If I give you the power to put any movie on tv you want to watch, what movie would it be?
Book of Eli with Denzel Washington. As a Christian, we need to know our Bible. It's God's way of saying, Stacy you need to be reading it. It doesn't hurt that Denzel is in that movie, too.
What's your favorite candy?
I'm a Reese's Peanut Butter Cup kid.
If I called up the music on your iPod, what artist would I see the most songs from?
I am a Christian radio freak, so any of those artists.
If you could go on vacation anywhere in the world, where would you go?
I would love to go anywhere! I want to see castles, so maybe Ireland and Scotland.
If you could only have one food for the rest of your life, what would it be?
It has to be Mexican food and it would be a taco.
What is your life motto?
As a coach, when you finish coaching for the day or teaching for the day and you can lay your head down, if you are peaceful, you've done your job. If not, go fix whatever was bothering you.  We stand toe to toe with a team. No one is better than you, we are all equal. I take pride in that. It doesn't matter in life, you are no lesser than anyone.