HIGH SCHOOL COACHING COMMUNITY MOURNS THE LOSS OF BILL GENTRY (1926-2020)
The New Mexico High School Football community lost a legendary coaching figure.  Carl "Bill" Gentry passed away this weekend.
"The entire sports community in New Mexico is saddened by the passing of legendary football coach Bill Gentry," said New Mexico Activities Director Sally Marquez. "Coach Gentry is one of the iconic coaches in the history of high school football in New Mexico.  He had an enormous impact on many players and coaches.  While his legacy will live on, he will be greatly missed."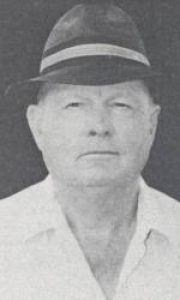 *photo courtesy UNM
Gentry spent more than 30 years coaching high school football, most of those years with Highland High School.  Gentry finished his career at Eldorado High School.  He put together an overall record of 305-102-5.  His teams won 3 state championships (1963, 1965 and 1986).  His 1963 squad capped off an undefeated season with a 20-0 state final victory over Las Cruces.  In 1965, his Highland team also went a perfect 11-0 with a 13-10 championship win over Hobbs.  In fact, from 1963-1966 his teams lost just two games, both in the state final.
Former Clovis High School football coach Eric Roanhaus is the state's winningest football coach with 335 career victories and matched up against Gentry multiple times. "With the passing of Jim Bradley and now the passing of Coach Gentry, New Mexico football has lost two of its founding fathers," said Coach Eric Roanhaus.  "Coach Gentry was a great guy who was admired by all his fellow coaches," he added.
Upon hearing of the news this weekend, several members of the high school football coaching community posted messages and memories.  "His impact on football coaching in Albuquerque is hard to put in proper context," wrote St. Pius X football coach David Montoya.  "Anybody that has coached in this city in the last 60 years has been influenced by Coach Gentry."
"Coach Gentry is a founding father of coaching in New Mexico," said New Mexico High School Coaches Association executive director Buster Mabrey.
"He was a great family man with extensive football knowledge," said Eldorado High School athletic director Roy Sanchez.  "He was always supportive of the kids and always encouraged them to excel.  He will be missed."
Former Highland and La Cueva football coach Mark Henry spent three years on staff with Gentry.  "He was an outstanding man and person that really affected a bunch of young men's lives in a positive way," he said. "I learned so much from him and all the coaches that coached against him did too."
Former Highland High School football coach Judge Chavez was never on staff with Coach Gentry, but has fond memories of the legendary figure.  "When I first got the job at Highland, I thought to myself 'I'm sitting at the same desk Bill Gentry used to sit at.'  He was a legend. He was one of the greatest coaches in the history of New Mexico."
"Highland High School has lost one of its historic coaches," said current Highland athletic director John Barnhill.  "Bill Gentry was the cornerstone of Highland football.  He will eternally be cheering for the Hornets."
"Coach Gentry epitomized what it was to be tough and disciplined," said current Eldorado football coach Charlie Dotson.  "He was a coach that always won with class and lost with dignity.  He was respected by all and will be missed."
Gentry was inducted into the Albuquerque Sports Hall of Fame in 1987 and selected by the National High School Coaches Association as Coach of the Year in 1994.  He was also inducted into the New Mexico Coaches Hall of Honor in 1988.  In 2005, Gentry was inducted into the National Federation of State High School Associations Hall of Fame.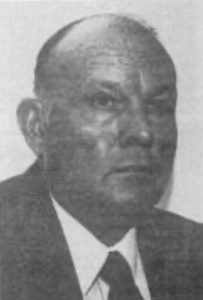 *photo courtesy NMHSCA