MORE SIGNINGS AND COMMITMENTS FROM HIGH SCHOOL STUDENT ATHLETES
Here are some of the recent college commitments and National Letter of Intent signings from high school student athletes in New Mexico.
Mayfield High School track standout Reagan Gorzeman signed a National Letter of Intent to compete at the University of Nevada.  Gorzeman finished third in the state final of the 800m run last season as a junior.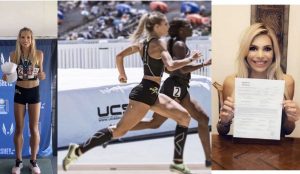 Atrisco Heritage senior Joziah Ramos, the Gatorade New Mexico Boys Basketball Player of the Year, signed a letter of intent to play at Western New Mexico University in the fall.  Ramos averaged 20 points a game this past season and led the Jaguars to state titles in 2018 and 2019.
Rio Rancho High School senior Tim Lopez signed a National Letter of Intent to wrestle at Cal State Bakersfield.  Lopez is a two-time state champion with over 100 career wins in high school.
Eunice High School senior Mason Caperton announced on Twitter he will play baseball at New Mexico State University.  The left handed pitcher also led the Cardinals to a third-straight state football championship in December.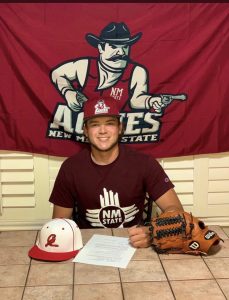 Sandia High School defensive end Sam Carrell recently announced his commitment to play football for the Baylor Bears.  The 6'4", 250-pound junior led the Matadors in sacks last season.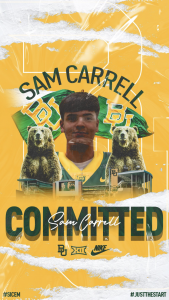 Goddard High School offensive lineman Larry Luna announced on Twitter his commitment to play football for the University of New Mexico.  Luna is a 6'5" 260-pound junior for the Rockets.