LOVINGTON HIGH SCHOOL HONORS PRO FOOTBALL HALL OF FAMER BRIAN URLACHER
Lovington, New Mexico has a street that bears his name, an indoor facility he helped build and now a football field in a town that will forever remember Brian Urlacher.  The Pro Football Hall of Famer was honored by his alma mater this month.  Lovington High School named their football field after their most famous alumni.
"Being from here, and playing all my high school games here on this field, in this stadium, in front of most of these fans that were here when I was still in high school, is pretty awesome," said Urlacher.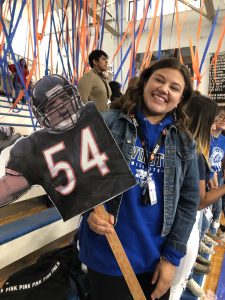 "He exemplifies everything you want in a high school football player," said his high school coach Speedy Faith, who spoke at the halftime ceremony to honor Urlacher.  "He was a great teammate and worked hard in the classroom, just a model student."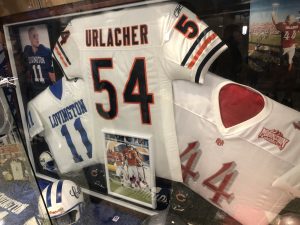 Brian Urlacher is considered one of the best football players ever to come out of the state of New Mexico.  Urlacher led the Lovington High School Wildcats to an undefeated 14–0 season, and a Class 3A state championship.  He earend a scholarship to the University of New Mexico where he led the nation in tackles his junior season.  The Chicago Bears selected Urlacher with the ninth overall pick in the 2000 NFL Draft.  He was named the NFL Rookie of the Year in 2000 and elected to 8 Pro Bowls during his 13-year career with the Bears.  Urlacher was named the NFL Defensive Player of the Year in 2005 and considered to be one of the top linebackers of all-time.
In 2018, he was inducted into both the College Football Hall of Fame and the Pro Football Hall of Fame.  He is one of just 130 individuals to ever be inducted into both.
Here is a video of the festivities