#RAKEchallenge: SEVERAL HIGH SCHOOL PROGRAMS CHOOSE TO GIVE BACK
RAKE.  It stands for Random Acts of Kindness and Empowerment. Several baseball teams in the state of New Mexico are all-in with the idea.
"As coaches, we realize that the game of life is far more important and lasts much longer than high school athletics," said Carlsbad coach Alan Edmonson.
"I want my players to understand what servant leadership is and that true leadership offers a hand before it asks for one," said Pojoaque coach Robert Riggins.
Edmonson and Riggins came up with the idea to challenge other programs to random acts of kindness in their community.  "I came up with this idea because I remembered how much my high school coaches Shane Shallenberger and Brian Cronk did for me when I played for them at Clovis High School," added Riggins.
"Being a better person outweighs the base hits, strikeouts, wins and losses," explained Edmonson.  "It's more important for my athletes to leave my program as better people than better athletes."
Why the term RAKE? The acronym is used to coincide with a baseball player being able to "rake", or hit the ball well.
Carlsbad started the snowball of giving with a donut.  The Cavemen surprised the student body with donuts on campus on a Friday morning. The baseball players were not allowed to hand out a donut to a student they already knew.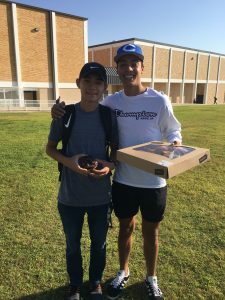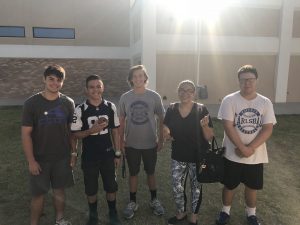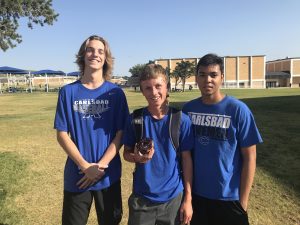 "We want our boys to befriend and be good to all students, no matter how different they may be from each other," said Edmonson.
Following their act of kindness, the Cavemen challenged Valencia and Rio Rancho.  The Rams and Jaguars quickly accepted and demonstrated an act of kindness of their own.  Rio Rancho baseball players helped out a local little league team with their workouts at night.  The Valencia Jaguars volunteered to clean up an assisted living home.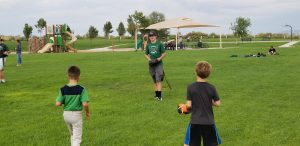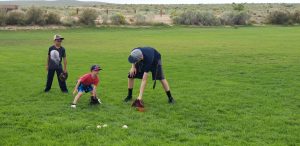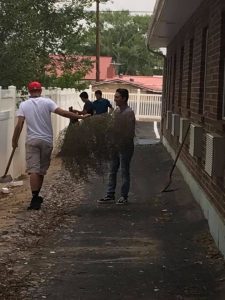 "I think it's a great lesson we get to teach our players of how far one act of kindness can go," said Rio Rancho head coach Ron Murphy.  "I also want them to realize how good it feels to be kind to other people and they can each make a positive difference."
This past month the Pojoaque baseball team chose three students at the high school and surprised them with pizza along with each special guest getting a Pojoaque baseball hat, shirt and hoodie sweatshirt.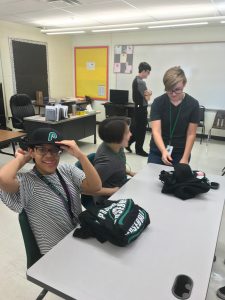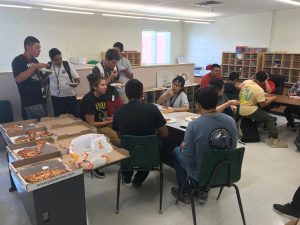 Pojoaque then challenged Atrisco Heritage and Manzano High School.  The Monarchs fed their high school band members donuts and juice one morning while Atrisco Heritage cleaned up trash around their campus.
Manzano challenged Rio Grande and Sandia.  Valencia asked Belen and Four Corners baseball to step up.  Atrisco issued a challenge to their cheerleading squad and Sandia Prep baseball team.  Rio Rancho extended an invitation to a couple baseball clubs in Nevada and New York.  And so on, and so on.
"Our goal is to have a minimum of 500 participants nationwide by the end of the school year," said Edmonson.
RAKE.  Random Acts of Kindness and Empowerment.  Give it a try and then challenge someone else to do the same.