MAXPREPS PRESEASON FOOTBALL RANKINGS RELEASED
With the start of the high school football season quickly approaching, here are the latest MaxPreps preseason rankings for each class.
Class 6A
1.La Cueva
2.Manzano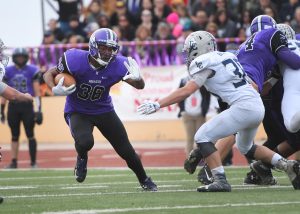 3.Cleveland
4.Las Cruces
5.Eldorado
6.Rio Rancho
7.Centennial
8.Hobbs
9.Sandia
10.Clovis
Class 5A
1.Artesia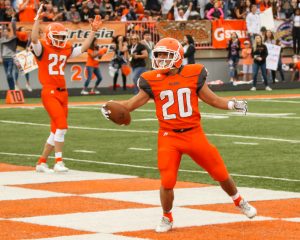 2.Los Lunas
3.Belen
4.Piedra Vista
5.Roswell
6.Farmington
7.Deming
8.Miyamura
9.Santa Teresa
10.Goddard
Class 4A
1.Lovington
2.Portales
3.Ruidoso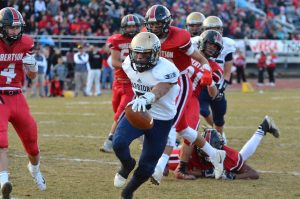 4.St. Pius X
5.Kirtland Central
6.Aztec
7.Silver
8.Moriarty
9.Bloomfield
10.Taos
Class 3A
1.Robertson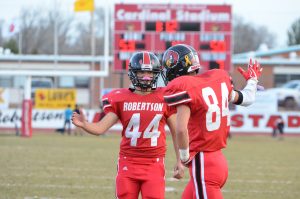 2.St. Michael's
3.Hope Christian
4.Hatch Valley
5.West Las Vegas
6.Dexter
7.Tularosa
8.Socorro
9.Raton
10.Hot Springs
Class 2A
1.Eunice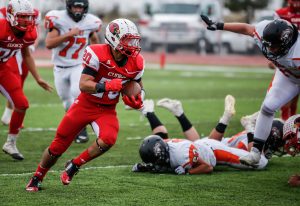 2.Fort Sumner/House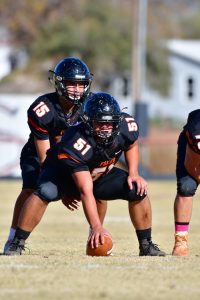 3.Santa Rosa
4.Estancia
5.Capitan
6.Escalante
7.Newcomb
8.Jal
9.Texico
10.Mescalero Apache
*MaxPreps hasn't released rankings for 6-man or 8-man classifications yet
MaxPreps does not poll coaches, sportswriters, or fans. Nor does their staff make any judgments on the merits of any individual team. Prior season history, school size, and comments on message boards are not considered in the MaxPreps Computer Rankings. 
The system utilizes the huge number of game results stored in the MaxPreps database. Generally, the more a team wins the higher the ranking, but the system takes into account quality wins (against other highly ranked opponents) and strength of schedule.
For example, a team's ranking is hurt more by losing to a team that is ranked below them verses a team ranked ahead.