The
NMAA
, a member-led organization, provides leadership in interscholastic athletics & activities, promoting equitable participation and character development.
Compete with Class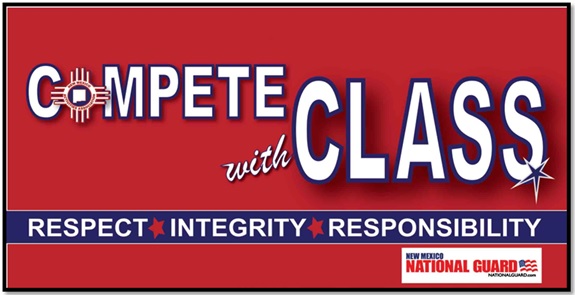 NMAA CONTACTS
Tyler Dunkel
(Primary Contact)
E-Mail: tyler@nmact.org
Phone: 505.923.3295
Fax: 505.923.3114
Dusty Young
E-Mail: dusty@nmact.org
Phone: 505.923.3268
Fax: 505.923.3114
"Compete with Class" is a New Mexico sportsmanship program designed to help better understand the true value of interscholastic athletics and activities – to educate and prepare our youth for the future.
"Compete with Class" was developed through a collaboration process involving athletic directors, coaches and school administrators as well as input from student and adult communities with the purpose of restoring the placement of interscholastic activities in an educational perspective and providing our state with a sportsmanship program that would be embraced and called our own. The NMAA encourages all member schools to utilize the materials found below in an effort to promote and establish a strong culture of sportsmanship based on the core values of respect, integrity, and responsibility.
Marketing Materials
♦ Logos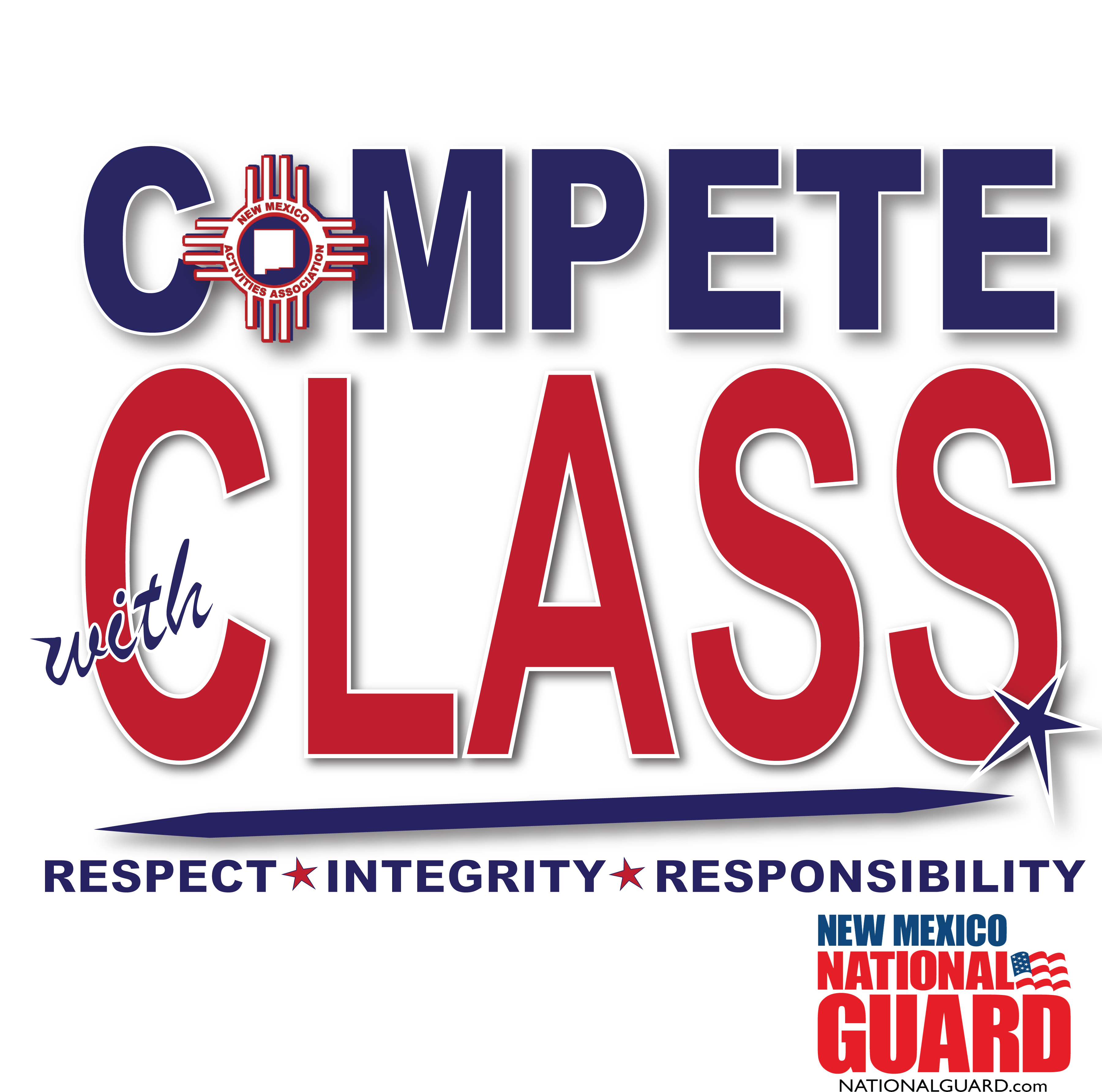 ♦ Poster Artwork
♦ Banner Artwork
Other Materials
♦ NMAA Handbook
Conference Hotel