"I want to win the next one even more"-Anthony Gonzales, Lovington High School Football Head Coach
Monday was the first official day of practice for high school football team across New Mexico.  One program with a blue turf field hopes to add another blue trophy to their gym this fall.
The Lovington Wildcats ended the 2021 football season on top of the mountain with the Class 4A state title and hope to climb back to the top in 2022.  Lovington beat Ruidoso in last year's state final, 41-21.  It was their first state title since 2011.
"The kids are excited to protect the tradition that's been established here in Lovington," said head coach Anthony Gonzales.  "We are really looking forward to this season."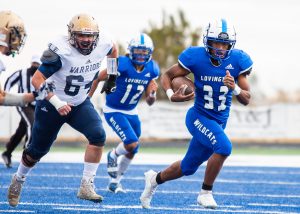 The Wildcats were 10-3 last season, ending the year on a seven-game win streak. "When you have a season like that, all it does is set the standard for your program moving forward," said Gonzales.
While Lovington is expected to be a contender in 2022, they have some impact players to replace. "We lost a lot of talent coming off that state championship team, but we have some experience coming back," said Gonzales.  The Wildcats graduated 15 seniors from the roster, but one of the returning players is senior quarterback Ashton Aranda, the 2021 Class 4A Quarterback of the Year.  The Wildcats also return two running backs who saw significant time as freshmen, Ondalis Cardenas and Alec Holguin.  "Having those guys back is going to be huge," said Gonzales.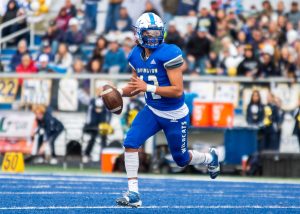 Winning their first state title in 10 years last fall was not an easy task.  The Wildcats threw a pair of early interceptions in the title game, falling behind 13-0 to Ruidoso.  Lovington would eventually come from behind, outscoring their opponent 41-8 the rest of the way.
"The day after the state championship, my wife asked me, 'Do you feel like you can take a breath of fresh air?' I thought about it for a second and said, 'No, I can't.  I want to win the next one even more.'"
The Wildcats start the 2022 campaign on August 19th at Roswell.