RIO RANCHO'S RON MURPHY PICKS UP CAREER WIN #582 BECOMING STATE'S ALL-TIME WINNINGEST BASEBALL COACH
Rio Rancho High School baseball coach Ron Murphy made history on Tuesday.  The Rams beat Volcano Vista in a district matchup 21-3, giving Murphy career win number 582 and becoming the state's all-time winningest baseball coach.  Murphy passed Bloomfield's John Gutierrez who previously held the record at 581.
"It's a team award," said Murphy following the record win.  "My assistant coaches, all the alumni we've had, the kids that play now, the parents, the community, so many people are involved in this."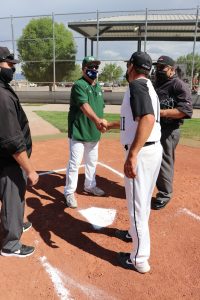 Murphy's overall career record is now 582-211-1, with coaching stops at Sandia High School and St. Pius X (1991-97) before building the program in Rio Rancho.  Only three coaches have ever reached the 500-win mark in New Mexico High School baseball history.  Eldorado's Jim Johns retired with 552 victories on his resume.  Murphy never thought he would join that group when he first started coaching 31 seasons ago.  "All I really cared about was getting that first win, everything else happened one at a time," said Murphy.  "I never planned on this, the only reason it happened is because of the players."
Murphy has led the Rams to three state championships (2007, 2009, 2013) and was named the NFHS National Coach of the Year for the 2019-2020 school year.  When asked how long he thought he would continue to coach, Murphy said he's still got some seasons left in him.  "I retired from teaching this week and the day I retire from coaching is the day they bury me in the dugout," he said.  "I think I have a few more years left.  I have a grandson coming up in 4-5 years and he swears I'm coaching him, so we'll see."
The Rams improved to 15-0 overall, 4-0 in district play and host Atrisco Heritage on Friday night.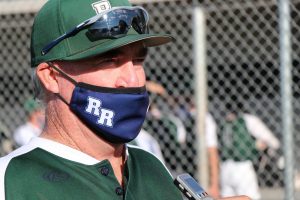 Here are highlights from the game.