RIO RANCHO RAMS SHOOTING FOR 1ST BASEBALL TITLE SINCE 2013
"It's the same goal every year," said Rio Rancho senior Eric Romero.  "Bring home that blue trophy, win state."
So far, the Rio Rancho is right on schedule.  The Rams have yet to lose this season and they're averaging over 11 runs a game. "I have a team that plays really well together," said Rio Rancho head coach Ron Murphy.  "They've been playing together for 6, 7, 8 years."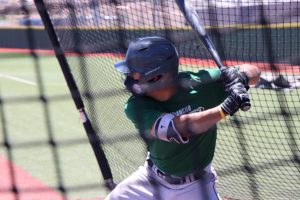 "We've all played together since we were little," said Romero.  "We have a team bond."
"It's probably one of the best teams in the state when it comes to chemistry," said Rio Rancho senior Tyler Murphy.  "We are all best friends and know each other left and right."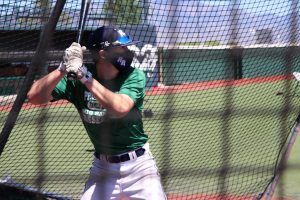 The Rams have five seniors that are committed to play at the next level.  They are motivated to take state after not getting that chance last season because of COVID. "We're all determined to win state this year because I think we truly had a shot last year and we got it robbed away, so we're not taking anything for granted this year," said senior Garrett Rede.
"Our seniors last year were motivating in our group chat," said Tyler Murphy.  "They said 'You guys better take this for us.'  So, we're playing for two teams this year, we have to play for our seniors last year.  This year means a lot."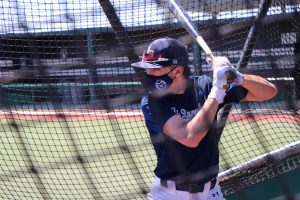 "I think the best thing we did was we didn't allow the kids to make any excuses," said Ron Murphy.  "We didn't use COVID as an excuse, we used it as a way to figure out how to get better with the regulations we had in place.  We used the 4:1 pods and did a lot of different things and it made us better doing things we've never done before."
Ron Murphy is the only baseball coach Rio Rancho High School has ever had.  He will become the state's all-time winningest coach as he approaches the record of 581 career wins. "The most exciting part to me is I'm hoping I get to win it while my son's on my team," said Murphy of the record.  "To me, that means more than anything else.  As far as the wins and losses, it's a credit to the assistant coaches I've had over the years, the players I've had, the administration, the parents, the facilities, the community.  I've been blessed, surrounding myself with good people."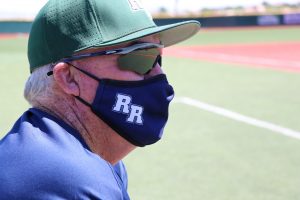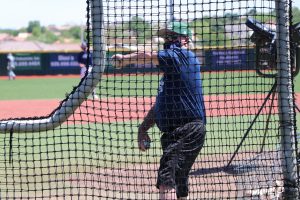 "He teaches us a lot of life lessons outside of baseball," said Rede about Murphy's coaching.  "A lot of things like showing up on time, being coachable, having good manners.  He's always on top of us about having good grades and I think having those qualities makes us better off in future jobs."
Right now, their job is to keep winning and prepare for a possible spot the postseason.
"We're ready for this," said Tyler Murphy.  "State could start today and we'd be ready."
"I think we have as good of a chance as anybody," said their head coach. "I feel good about this team, we play really good together and I would never count us out of it."
State baseball brackets will be released on June 19th.