MAYFIELD HIGH SCHOOL RECEIVES TOP 5 NATIONAL RANKING
Mayfield High School is one of the top schools in the country when it comes to their inclusive school atmosphere.  Earlier this year, ESPN and Special Olympics named the Top Unified Champion Schools for 2020 and Mayfield High School was recognized as one of their Top 5 programs.
"It's amazing and unbelievable to be recognized like that," said Mayfield High School Unified coach Liz Branch.  "Our program is pretty young, we haven't done it for too long. To be recognized in one of our first years is amazing! I'm speechless."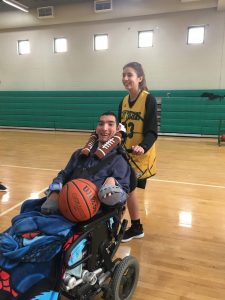 Mayfield High School was selected out of over 150 Banner Schools across the country.  It's the first time ever a school in New Mexico was named in the Top 5.  Mayfield's goal is to integrate students with and without disabilities so they can train and compete as teammates in a variety of programs.
"Every event that we have, everyone at the school has been a part of it, they've been fantastic," said Branch. "There's always such good sportsmanship; they're just as happy even if they don't win.  There's a lot of positive vibes and good friendships made."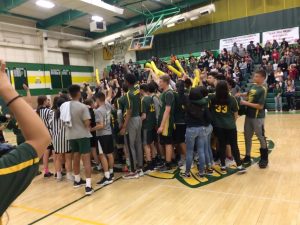 The goal of Unified programs is to look beyond any disability and promote social inclusion through various activities.  Using sports, a program can find ways to help young people create school climates of acceptance. Over the past two years, Mayfield hosted a unified basketball game where the student-athletes played alongside students with disabilities.  The school also held a similar kickball game involving several players from the Lady Trojans soccer team.  However, their events aren't just limited to athletic competition.
"We have a beautiful garden at Mayfield that we work with the general education program," said Branch. "There's a greenhouse and we grow vegetables.  We do events with luminarias and help with the bonfire for the big Mayfield-Las Cruces football game. In December, they usually go around caroling. We also partner with food science classes, making different recipes, along with art and ceramics. We have a lot of inclusive projects that we do, not just sports related."
Mayfield High School hopes to grow the program even bigger in the future with more involvement.  "More and more coaches are asking to be involved," said Branch.  "It's an inclusion revolution, like ESPN says. It's a natural way to provide team spirit."