MIYAMURA'S NATE SELLERS NAMED NWCA HIGH SCHOOL GIRLS HEAD COACH OF THE YEAR IN NEW MEXICO
The National Wrestling Coaches Association announced their 2020 High School Girls State Coach of the Year Award winners. Miyamura High School's Head Coach, Nate Sellers, has been named the NWCA High School Girls Head Coach of the Year for the state of New Mexico. In winning the State Coach of the Year honor, Coach Nate Sellers became a finalist for the NWCA National Girls Coach of the Year Award.
"Its is a honor to be recognized through the achievements of my student athletes," said Sellers.  "The many different roles that a coach holds is very humbling and rewarding to me, being able to have lasting impact through discipline and hard work is a skill our wrestlers carry with them the rest of their lives and that is a accomplishment in its self, This award is icing on the cake."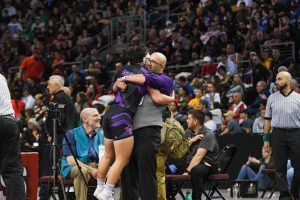 "I want to thank my assistant's for trusting the vision and investing their energy to making the program successful, thank you Oz and Wes. I also staff want to thank everyone in the wrestling community for the recognition."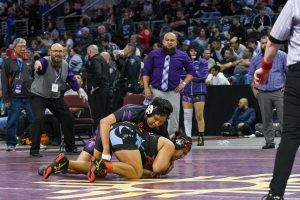 Sellers led Miyamura to the Girls New Mexico State Wrestling Championship this past February.  The Patriots also finished first at the Battle of Honor Tournament, Moriarty Lady Pinto Invite, She Devil Classic, Socorro Lady Warrior Warfare, Conflict at Cleveland and took top honors in their district.
"Our Scholastic Coach of the Year Awards Program which honors our nation's coaches who work tirelessly on behalf of their athletes is one of my favorite NWCA initiatives," said NWCA Executive Director Mike Moyer.  "At a time when coaches are needed now more than ever, we get to take time and thank the entire profession by recognizing their peers at the state, section, and national levels.  Thanks to those who we call Coach."