MORE SIGNINGS AND COMMITMENTS FROM HIGH SCHOOL STUDENT ATHLETES
Here's a look at some of the student-athletes who recently committed to compete at the next level.
West Mesa senior Eloy Medina announced he plans to play basketball at South Mountain Community College in Phoenix, AZ.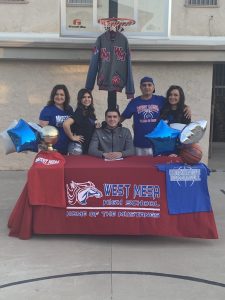 Cleveland High School senior Aiden Moreno announced he will play basketball at the University of the Southwest in Hobbs.  Moreno is a 6'4" forward who helped lead the Storm to the playoffs last year.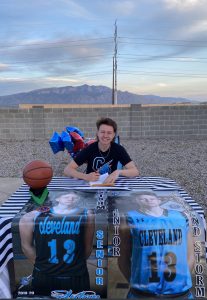 La Cueva senior Barrett Haemker signed a national letter of intent to wrestle for University of Central Oklahoma.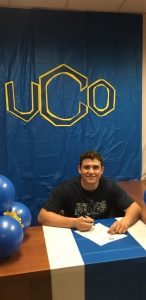 St. Michael's middle infielder Eric Romero committed to play baseball at the City College of New York. "I chose CCNY because it allowed me to continue my passion for four more years, while getting a quality education in a world class location."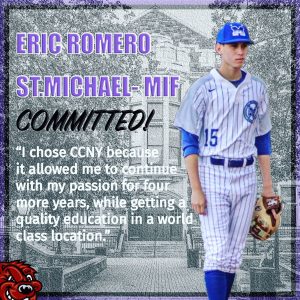 Cibola senior Angelina Oliver announced on Twitter she would continue her volleyball career at New Mexico Highlands.  Oliver played as the Cougars middle for her high school career.
Cibola basketball player Adamari Waddell announced her commitment to play at Collin College (TX).
Los Lunas High School senior Cade Benavidez will continue his baseball career at New Mexico Junior College.  Benavidez was also the starting quarterback and led the Tigers to the state football championship game.  Benavidez was a pitcher for the Tigers baseball team last season, but didn't get to compete this spring.  His junior year, he racked up a 1.75 ERA and recorded 60 strikeouts in 44 innings of work.