AZTEC STATE CHAMPION RECEIVES APPOINTMENT TO THE UNITED STATES NAVAL ACADEMY
Aztec High School wrestler Zane Chapman has dreamed about this day for a long time.  "I pursued this for the past six years," he said.  "When I was in middle school, my buddy's older brother got into the military academy at West Point and I thought it would be a good fit.  I fell in love with the idea of going."
Now his dream is a reality.
Chapman recently received and accepted an appointment to the United States Naval Academy.  "Two years ago, I went to the Naval Academy for a two-week wrestling camp and loved it."  Chapman says he looks forward to joining the group of other high achievers attending.  "It will be a great environment to be around similar people with high goals."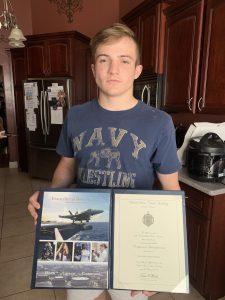 He should fit right in.  Chapman is a member of the National Honors Society and has been volunteering at the San Juan Regional Medical Center for the past two years.  Also, the level of his athletic discipline is just as strong.  As a second-year co-Captain of the Aztec High School wrestling team, Chapman won the Class 4A State Championship at 152 pounds and he helped his team win their third consecutive State Championship.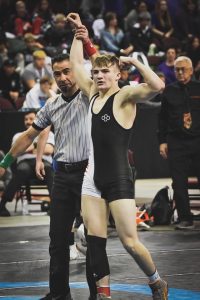 Although the remainder of his senior year is cut short because of the COVID-19 pandemic, Chapman still maintains a positive outlook.  "The main thing is just to be thankful for what you have," he said.  "You can't get caught up in the idea of not having a graduation or senior trip.  One thing I have to be thankful for is that I had the ability to compete at the state level, which many other kids didn't get the opportunity to do.  I'm thankful for that."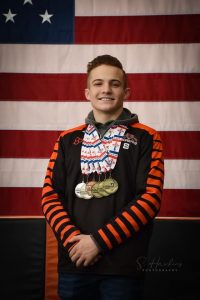 Other recent commitments:
Sandia High School junior Viane Cumber recently announced she committed to play basketball at Texas Tech.  "I chose Texas Tech because I felt like that was the system and style of play I'd be the most successful in, and the culture around there is all about family," she said.  She chose the Red Raiders over San Diego State, New Mexico and Arizona State.  "I am most looking forward to elevating my game and contributing to win games overall!"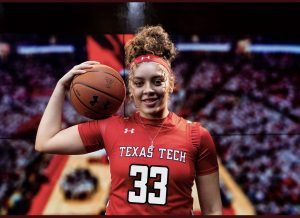 Cumber is a 5'10" guard who averaged over 22 points/10 rebounds a game for the Matadors and helped lead her team to the playoffs this past season.  Cumber also was named the Gatorade New Mexico Girls Basketball Player of the Year.  "I have dreamt about this day and worked very hard to get to the point where I can continue my journey at the next level," she wrote in a post on social media.
Sandia High School junior Matt Romero announced via social media he will play baseball for the University of New Mexico.  "I chose UNM because it was important for me to stay close to home," said Romero.  "I love the coaching staff and just being a Lobo has been a lifelong dream of mine."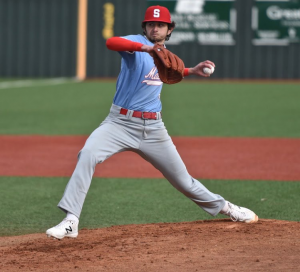 Cleveland High School junior Luke Wysong verbally committed to play football for the University of New Mexico.  Wysong is following in his family's footsteps.  Luke's father and two uncles also played football for the Lobos and his mother was a volleyball player at UNM.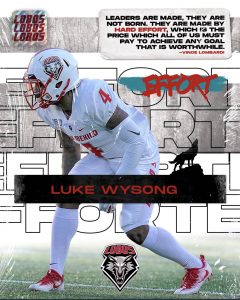 *photo courtesy Twitter
Centennial basketball player Jessica Rios decided to continue her education and basketball career at Sacramento State.  "I decided on Sacramento State because it checked all the boxes," she said. "It has the degree program I want to pursue, their style of play was a plus, the coaching staff and players also made the decision process a lot easier by just treating me like family even though I haven't committed, the city is beautiful, and financially it was a great situation for my family and I." Jessica chose Sacramento State over Fort Lewis, New Mexico State and Colorado School of Mines.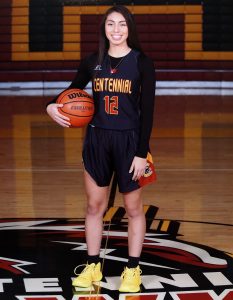 Clovis High School senior Aydan Everett signed to play soccer and basketball at Heston Junior College in Kansas.
Note:
Cleveland High School linebacker Jalen Washington was invited to play in the Hawaii Tiki Bowl on December 30-January 4, 2021. Washington will be playing alongside other student-athletes from all over the nation.