ALAMOGORDO HONORS LAWRENCE JOHNSON WITH GYM DEDICATION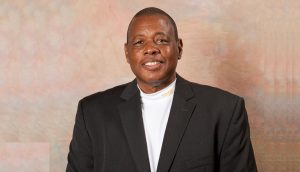 Tuesday night in Alamogordo, one of the legendary figures in New Mexico high school athletics was recognized for his decades of service.  The high school honored the late Lawrence Johnson for his 42 years in the Alamogordo public schools system as a successful coach, teacher, counselor, mentor and a nationally recognized administrator by dedicating the Tiger Pit in his name.  Johnson passed away in 2018.
A plaque in his honor reads "The Tiger Pit is dedicated to Lawrence Johnson for his 42 years of tireless service and dedication to kids, education, and sports.  His love, passion, and dedication for Tiger athletics stands unrivaled."
The plaque also has a quote from Johnson that says "Remember, sports are good for kids."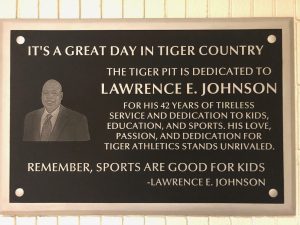 Members of the Johnson family and Alamogordo public schools staff were on hand for the halftime ceremony.  Alamogordo public schools superintendent Jerrett Perry spoke during the dedication ceremony and said, "We are proud to celebrate the unveiling of the Lawrence E Johnson Tiger Pit."  Perry also referred to a well-known Johnson quote in describing the event, "It was a great day in Tiger Country where sports are good for kids."
The Alamogordo Tigers capped off the special evening with a boys basketball victory over Goddard 77-64.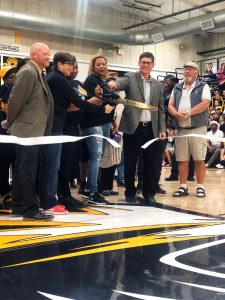 "It's a great day in Tiger Country" – Lawrence Johnson
More photos courtesy Trisha Flores @ Flores Studios Alamogordo