ALAMOGORDO FOOTBALL IS KICKING FOR A CAUSE ONCE AGAIN
The Alamogordo football team is kicking for a cause once again.  The team has dedicated their football season to Ariana Diaz. Ariana is a 6th grader at Mountain View Middle School and was diagnosed with Stage 4 Osteosarcoma and her cancer has spread to her lungs. She was diagnosed on July 12th, 2018 and had to have her left leg amputated.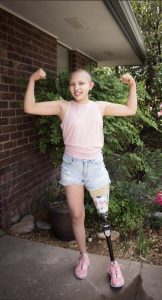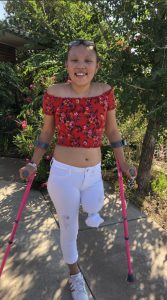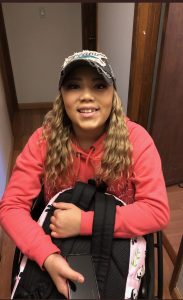 photos courtesy Twitter
"We are excited to have you as captain," Alamogordo kicker Brett Money posted on Twitter.
The Tigers are also teaming up with Kick-it.org to help cure childhood cancer one point at a time. Through the Kick-It For Cancer program, the Tigers hope to raise awareness and funds for children's cancer research. Through monetary pledges for each kick, along with donations, they hope to raise at least $1000 by the end of the season.
"Our program motto is 'Family Over Everything' and we want to give back to our community and welcome new families to our family every year," said Alamogordo head coach AJ Cisco.  "The impact the child and their family have on our athletes and coaches, and the experiences and memories will last a lifetime for the people within our program."
Here is a link to their page to donate.
https://www.alexslemonade.org/mypage/1849369