HUNTER COMMITS TO TEXAS & WHITE AWAITS MRI
Here's some news and notes this week in high school sports in New Mexico.
Two Losses In One Night
The Santa Fe boys basketball team suffered a big loss against Clovis last week.  Sophomore JB White injured his knee in a 54-53 loss against the Wildcats this past weekend.  The sophomore was carted off the court with reportedly a dislocated knee.  He has an MRI scheduled for Wednesday.  White is averaging 16 points and 8 rebounds per game.  In 2018 he received a verbal offer to play for the University of New Mexico.  Santa Fe is 13-3 on the season with a win over former number one Cleveland.  The Demons aren't scheduled to play again until January 23 against Albuquerque High.
Hunter Becomes the Hunted
Albuquerque Academy distance runner Zoe Hunter announced her commitment to run for the University of Texas. Hunter was the state champion in the 3200m event at the state track and field meet this past May.  Hunter is also the Class 4A individual cross country champ with a time of 18:56.60, winning by more than 11 seconds.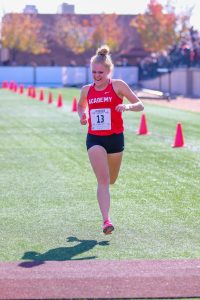 Not Your Average Joe
Some of the top wrestlers in the state will be in Albuquerque this weekend for the annual Joe Vivian Classic.  Over 30 schools are expected to take part.  Carlsbad's Justin Wood is trying to remain on pace to become the only wrestler to win an individual title at this event five years in a row.  The junior won titles as an 8th, 9thand 10thgrader.  The two-day event starts Friday at Albuquerque High.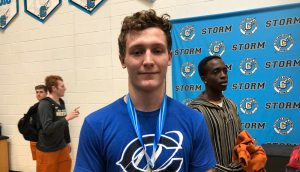 Perfection
Las Cruces remains the only unbeaten boys basketball squad in the state at this point.  The Bulldawgs are 16-0 with a game at Centennial tonight.  On the girls side, West Mesa is a perfect 13-0 after claiming the Metro Championship this past weekend.  The Robertson girls have a perfect 16-0 mark.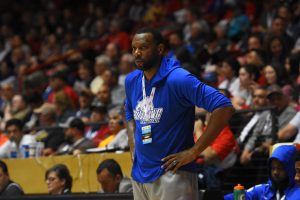 Points Per Game
According to MaxPreps, Mayfield's Jorell Saterfield is the state's leading scorer at 26.4 points per game. Rio Rancho's David Patterson is second in the state with a 25.6 average.  The girls leading scorer is Navajo Pine sophomore Jordan Louis with 25.4 points per game.  Bernalillo freshman Juliana Aragon is right behind her pace with an average of 24.7 points per game.
1,000 point club
According to the Santa Fe New Mexican, McCurdy senior forward Ubaldo Barela passed the 1,000 point mark in his career when he scored 18 points in a 68-54 win over Monte del Sol at the Bean Valley Tournament this past weekend.
There's Hope
The annual Hope Christian Invitational gets underway on Thursday with basketball games starting at 9am. Here's a look at the boys and girls lineup for day one of the three-day event:
9am Girls Los Lunas vs West Las Vegas
10:30am Boys Bloomfield vs Taos
12pm Girls Bloomfield vs St. Pius X
1:30pm West Las Vegas vs St. Pius X
3pm Girls Hot Springs vs Shiprock
4:30pm Boys Hot Springs vs Shiprock
6pm Girls Hope Christian vs Taos
7:30pm Boys Hope Christian vs Cobre
Everybody Into The Pool
The Albuquerque Metro Swimming & Diving Championships will take place this month.  The girls competition will take place Saturday, January 19, 2019 and the boys competition will take place Saturday, January 26, 2019 at the West Mesa Aquatic Center. All APS schools will participate in the 16 team meet, with Bosque School, Cleveland, and Rio Rancho rounding out the field.  The Eldorado boys are the defending champs in this event.  The La Cueva girls won this event last year.