CLEVELAND IS THE HOLIDAY FAVORITE
It doesn't matter which basketball coach you ask, the Cleveland High School boys basketball team is considered the early favorite in the state's largest classification. The Storm won all seven of their games so far this season and scored 76 points or more in all but one of their games.
Win vs Albuquerque High 103-72
Win vs Clovis 80-73
Win vs Piedra Vista 79-32
Win vs Roswell 100-97
Win vs Sandia 77-71
Win vs Centennial 61-48
Win vs Mayfield 76-46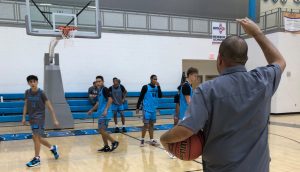 "We have a very complete team," said head coach Sean Jimenez. "We've got some guards and we've got some good bigs. We can go 10-deep, so we have a team that can play in full court transition, they can play in half court. I think we have a very versatile team that's going to be fun to coach this year."
"We pretty much have the same team as last year," said senior Jalen Munn. "We have a fast team, shooters and drivers, we pretty much have it all."
Munn is the go-to player on this roster. Munn signed a letter of intent to play basketball at New Mexico Highlands next year.
"He can play the 1-5 for us," said Jimenez. "He can handle the ball. He can shoot the ball. He probably has the best mid-range game in the state. That 14-15 footer is money. Defensively he's a game-changer because he's so long and athletic and can get in passing lanes and really disrupt offenses. We're looking for him to have a big year this year."
"I definitely want to improve on my shooting," said Munn. "My perimeter game, especially around the three-point arc, it needs a lot of improvement."
Jimenez led his team to the Final 4 his first year with the Storm. Last season, Cleveland reached the title game, falling to eventual champ Atrisco Heritage. This season, the third-year head coach says this could be his best squad since he took over.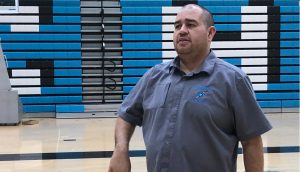 "I think at the end of the day this could be our best team that we've had since we've been here at Cleveland High School," said Jimenez.
The Storm will play in the Hobbs Holiday Tournament this week.