HALL OF FAMER AND NEW MEXICO LEGEND TOMMY MCDONALD DIES
Former Philadelphia Eagles wide receiver and New Mexico legend Tommy McDonald died Monday morning, the Pro Football Hall of Fame announced.
McDonald was 84 years old.
"Tommy McDonald lived life like he played the game of football," Hall of Fame President & CEO David Baker said in a statement posted on their website. "He was charismatic, passionate and had fun. He was such a character. Heaven is a happier place today."
"Tommy's legacy will forever live in Canton, Ohio through his bronzed bust that is a symbol of his many great accomplishments. His impact on the game serves as inspiration to generations of fans."
The Pro Football Hall of Fame announced their flag in Canton will fly at half-staff in Tommy's memory.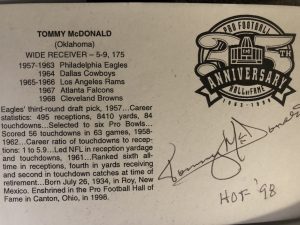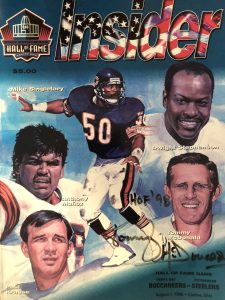 McDonald was born in Roy, New Mexico and attended Roy High School his freshman year.  He played quarterback in the small school of 150 students, but later transferred to Highland High School in Albuquerque.  As a senior, he averaged over 20 yards per carry in football and set the state scoring record.  Author Dan Ford wrote in his book The History of New Mexico High School Football, "Tommy McDonald raced through defenses to the tune of 151 points in 1952.  His accumulation of points still is a record at Highland High School.  In fact, in the first 60 years of football in New Mexico only two other players had scored more points in a single season than McDonald."
McDonald's 151 points: 12pts vs Belen, 12pts vs St. Mary's, 18pts vs Raton, 18pts vs Gallup, 18pts vs El Paso Jefferson, 13pts in a loss to Hobbs, 18pts vs Tucumcari, 12pts in a loss to Farmington, 12pts vs Los Alamos, 18pts vs Albuquerque for a total of 151 points and an 8-2 record during the 1952 season.
He also set the city scoring record in basketball, and won five gold medals in the state track meet (100, 220, low hurdles and 2 relays).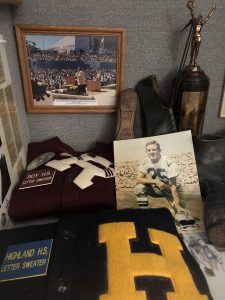 He later went on to star at the University of Oklahoma.  In 1956, he led the team with 119 carries for 853 yards, 12 rushing touchdowns, 12 receptions for 282 yards and 4 receiving touchdowns. At the end of the season he was named a consensus All-American, received the Maxwell Award as the nation's most outstanding college football player and finished third in the 1956 Heisman voting.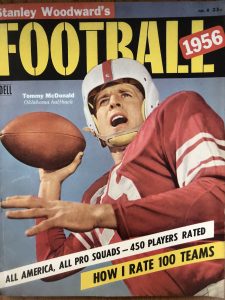 McDonald was selected by the Philadelphia Eagles in the third round of the 1957 NFL draft.  He spent the first seven years of his pro career with the Eagles.  McDonald helped the Eagles win the 1960 Championship.  In 1961, he led the NFL in receiving yards (1,144) and touchdowns (13).  His NFL career also includes time with the Dallas Cowboys, Los Angeles Rams, Atlanta Falcons and Cleveland Browns.  In all, he was selected for six Pro Bowls.  He finished his career with 495 receptions for 8,410 yards and 84 touchdowns.
In 1985 he was inducted into the College Football Hall of Fame.  He was inducted into the Pro Football Hall of Fame in 1998.
"The state of New Mexico lost one of the all-time greats today," said New Mexico Activities Director Sally Marquez.  "Tommy embodied the spirit, enthusiasm and heart of a true champion.  Our thoughts and prayers go out to the McDonald family."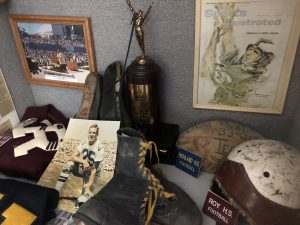 "We are proud of Tommy McDonald," added Highland High School athletic director John Barnhill.  "He was always proud of being a Hornet and being a part of Hornet Nation.  Our deepest condolences to his family."
Tommy McDonald 1934-2018