NEW MEXICO COACHES JOIN MARINE CORPS…FOR A WEEK
From the basketball gym to the barracks, for 5 days in April a couple New Mexico coaches decided to join the Marine Corps.
Eldorado boys basketball coach Roy Sanchez and Manzano boys basketball coach Dominick Romero were among a group of New Mexico educators that recently took part in a Marine Corps boot camp.
"Our athletic director went 2-3 years ago and last year he sent our football coach and girls basketball coach," Romero said when asked how he was introduced to this experience.  "This year he sent myself and my assistant coach Chris Cerny."
Several times a year, the Marine Corps welcomes several high school and college educators to San Diego, California.  For one week the participants get to experience life as a Marine and learn about basic training.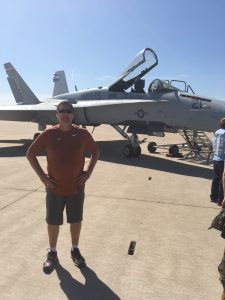 And boy did they experience it!
"Tuesday morning you meet at 0500 in the parking lot," recalled Sanchez.  "I didn't even know what 0500 meant."
"Once you get off the bus there are drill instructors immediately in your face," Sanchez went on to say.
"'Get on the ground now!' screamed one of the instructors."
"So, I just jumped on the ground," explained the Eldorado coach.
"'You are now in the United States Marine Corps!  We need some leaders here!  Who wants to be a leader?'" was how Sanchez remembers the morning exchange.
"I'm competitive, so I jumped up first."  And just like that Sanchez became a team leader in charge of six individuals.
"It was even more intense that I anticipated," recalled Romero.  "They are lining us up in formation and yelling at us and giving us a taste of the discipline and structure."
According to a Marine Corps website description, everyone then stands on yellow footprints painted on the concrete.  They are the same footprints that every incoming Marine stands on before starting their recruit training.
"Then they go over the rules, like no contraband, no drugs, no alcohol," Sanchez says.  "Then they show you the phones where recruits have to call home and tell their parents they won't hear from them during the 13 weeks because they are becoming a Marine."
"Then the entire day it's 'Sit down!  Stand up!' When they yell 'Ears!', you respond 'Open, sir!'," Sanchez described.  "I went along the whole time.  It was great!"
Sanchez then said they put the 'recruits' through an obstacle course including an 800-meter run, carrying 35 pound cans of ammunition, crawling along a football field and carrying a partner.
"I had to carry my assistant coach 80 yards and he had to carry me 80 yards," Romero said of the physical challenges.  "It was kind of like Forrest Gump carrying your brother."
The educators also had the opportunity to fire an M16 rifle.
"I'd never shot a gun before in my life," said Sanchez.  "It was pretty cool."
The remainder of the week included a visit to Marine Corps Air Station Miramar and Marine Corps Base Camp Pendleton and more physical challenges.
"You try to figure out how to get across enemy lines and carry wounded all while enduring pushups and runs along the sand," said Sanchez.
The final day they take the educators to graduation where they get to witness a Morning Colors ceremony.
The goal of the entire week is to give educators the information about life in the Marine Corps so they can advise any students considering a career in the Marine Corps.
"The military is a good option for kids who aren't sure what they're going to do in college," Sanchez said as one of his takeaways from the experience.  "The intensity and mental toughness of boot camp prepares them to grow up."
"To me, it's always been intriguing to be in the military. I was one of those kids that didn't know what I wanted to do after high school. I followed my friends into college, I think I ended up fine," he joked.  "But for some the military is a good option."
"There's plenty of opportunities for very good jobs in the military," Romero said.  Romero also added he can use some of the techniques he learned and apply them to his own workouts.
"We can use accountability, eye contact and respect and discipline and structure. It will certainly help in our coaching."
"It was a real eye opener and an exciting week for us," Romero added.
Sanchez said he would love to do it again, but he's told they only let you do it once.  "I hear the Air Force has a similar program, maybe I'll check it out."
Look out Colorado Springs, here he comes.