New Mexico Soccer Pair Selected To Play In All-American Game
Hope Christian's Kaiden Giron and Sandia's Jordan Candelaria were both selected to play in the 12th Annual High School All-American Soccer Games.  The matches will be played on December 10th, 2022 in Panama City Beach, Florida.  Giron was selected to play on the West All-American Boys Squad and Candelaria on the West All-American Girls Team.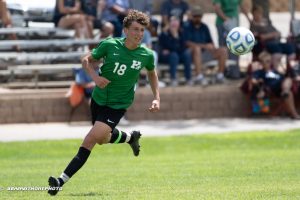 Both Giron and Candelaria are seniors.  Giron and the Huskies will play in the Class 4A State Championship on Saturday against Lovington High School. Candelaria scored 26 goals this season and committed to play soccer at Cincinnati.