RATON'S CAYDEN WALTON CONTINUES TO RACK UP YARDS AND YARDS
After two weeks of the high school football season, Raton High School running back Cayden Walton is 4th in the nation among leading rushers, according to MaxPreps, with over 600 yards in two games. "I think it's really cool," Walton said.  "All my friends have shown me, all my family has shown me, but I have to give all my credit to my O-line, my receivers.  They've been blocking their butts off out there."
Walton racked up 354 yards and 5 touchdowns in their 42-14 week one win over Eunice (Walton also scored a defensive touchdown that game) and he added another 249 yards last week in a 33-30 win over Guymon (OK). According to PrepRedZoneNM, Walton currently has 5,443 career rushing yards.  If he passes the 6,000 career rushing yards mark, he would be just the fourth player in the New Mexico history to accomplish the feat.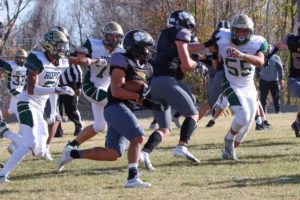 "It would be cool to say I hit 6,000 yards or I hit 7,000 yards, but I'm not thinking about it right now," Walton said.  "I just want to go out there and win." The New Mexico record for most rushing yards in a career belongs to David McGee of Laguna Acoma who ran for 7,170 yards from 2010-2014.
"Ever since I started playing varsity as an eighth grader, I've always had such a good offensive line and good receivers out there blocking for me," he explained.  "If I didn't have them, I wouldn't have near the success I've had now."
Last year, Walton weighed 170 pounds and admits he didn't want to get hit and avoided the more physical approach.  This year, his mentality is slightly different.  "I put on 20 pounds and needed to put on that weight because they were going to give me the ball more and I'm more of a physical runner," he said.  "I still don't want to get hit that much, but I try to deliver the blow before they can give it to me."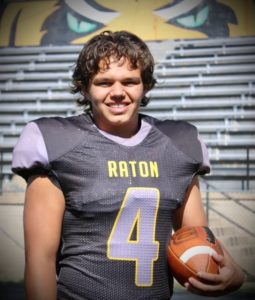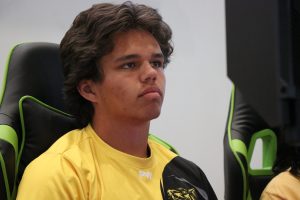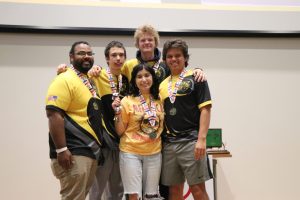 Last year, the Raton Tigers went into the football playoffs as the #1 seed but lost in the Class 3A semifinals to St. Michael's, 7-0.  Even though he came up short last year in football, Walton did manage to help his school win a state championship…in Esports.  "I was playing basketball at the time and I always told our Esports coach how good I was at Mario Kart," Cayden explained.  "Eventually, he dragged me onto the team, they were missing a player that week.  So, I said, 'Ok, I'll go play.'  I went out there and played, the substitute never came back, and he kept me on the team and we kept winning.  It was such a fun experience."
For now, the fun continues on the football field.  Walton and the Raton Tigers (2-0) are at Trinidad (CO) this week.