LAS CRUCES BULLDAWGS "YOUNG, BUT TALENTED"
Last season, the Las Cruces Bulldawgs finished the football season with a 7-5 record.  Their 2021 year ended with a playoff loss to eventual state champion Cleveland.  2022 will start with a young roster.  "I've been here for 25 years, and this is one of the youngest that we've had, but also very talented" said head coach Mark Lopez.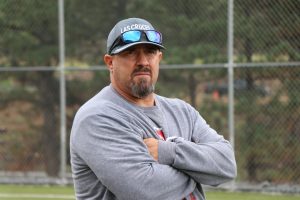 The Bulldawgs started five sophomores last year who return with a year of experience under their belt.  "We have a smaller senior class, but these underclassmen, once they get a few games under their belt and get that game experience, I think it's going to be fun to watch them grow," said Lopez.
Senior Siddeq Shabazz returns at safety for the Bulldawgs.  "He was one of our top defensive players for us last year," said Lopez.  Senior Jacob Maes will play both sides of the ball as a receiver and defensive back and senior Koa Hoshijo will start at defensive end. "We have a handful of guys that have been pretty good for us," said Lopez.
A couple players will be shifting their defensive roles.  Lopez says junior Rico Andrade moves to middle linebacker and junior Kash Alley will move to defensive tackle.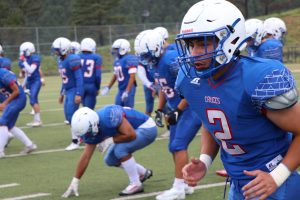 Las Cruces hasn't won a state title since 2013, but the Bulldawgs reached the Class 6A Final in 2016. "Our goal is always the same, we're here to win a state championship," said Lopez.  "We don't shy away from that.  It's something we keep in mind every year as we go out.  We understand that you can't win a state championship every day.  We can't win a state championship today and we can't win one tomorrow, but we can do the things that are necessary in order to set us up to get an opportunity at a state championship when those times come around."
Las Cruces will open the season August 19th in Albuquerque against Volcano Vista.