CARLSBAD GIRLS ARE PUTTING SOCCER ON THE MAP
Last season the Carlsbad girls soccer program got their hands on the blue trophy for the first time ever. "After 14 years, I still can't really believe it," said head coach Misty Long.  "I just never thought it would happen, no offense to the girls, we're just not a soccer town."
Winning the state championship put Carlsbad on the map of soccer contenders. "It gave us some confidence that we can come up here and play against some really good players," said head coach Misty Long.  "Being able to get over the soccer hump was nice."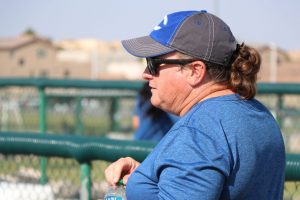 That confidence has carried over from the coach to the players. "It kind of put our name out there and showed respect that we actually can win," said junior Aislenn Whitzel.
"I think it gave us the confidence we needed as a team because I feel like before we went to the state tournament we had lost in the semis and we started to lose confidence in ourselves and last year gave us hope," said junior Dominque Chacon.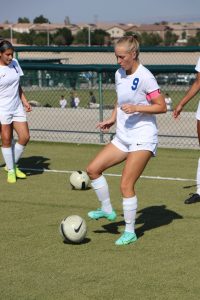 Carlsbad picked up right where they left off last season.  Carlsbad has yet to lose this season as the defending state champs. "Now I feel like we have to do good and we have to try to win and it's actually a possibility now," said Alexa Dugan.
Carlsbad lost three starters from their championship squad, but return a good nucleus, including Alexa Dugan who leads the state in scoring. "She'll get after it, she works hard," is how Long described her leading scorer.  "She expects a lot of herself, she expects a lot of her teammates.  She sets the tone, so that helps.  She can finish.  I've never had a goal scorer who can score like she can."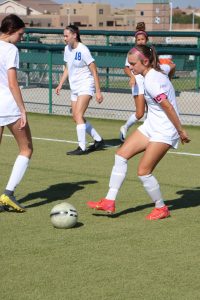 This currently undefeated squad knows the path to the state final won't come easy. "It's going to take a lot of work to even get back to the state playoffs," said Long.  "They know the work that needs to be put in and that's the extra step and extra drive, if you will."
Carlsbad wouldn't mind a long drive back to Albuquerque if it means they are playing in the state final once again.  Carlsbad has 11 shutouts on the year and they've only given up three goals through their first 14 games.