ELDORADO HIGH SCHOOL GRADUATE FINISHED 10TH AT NCAA'S
2020 Eldorado High School and Marine Corps JROTC graduate Kaylene Castillo finished in 1st place on her Team as the University of Memphis placed 7th overall nationally at the NCAA Rifle Championships.  Castillo is a freshman at the University of Memphis.  She qualified as one of 8 shooters for the 10 meter Air Rifle Finals.  Overall, Kaylene Castillo placed 10th in the nation for 10 meter Air Rifle and 40th nationally for Small Bore (22 Cal.).
"A great start for a college freshman and we are extremely proud of her in her 1st year of collegiate competition," said Lt. Colonel Ralph W. Ingles, USMC (Ret).  Ingles is the Director for JROTC Instruction in New Mexico and Middle School Leadership Programs.
"To come into NCAA Championships as a freshman and have a performance like Kaylene did is very impressive, and we are very proud of her," said Memphis Tiger Rifle Team head coach Dan Hermsmeier.  "There are countless distractions at a match like this, and Kaylene was able to overcome these and shoot an excellent airgun score 4 points higher than her season-average.  This competition will give her a great boost going into next season and help solidify her as one of the top collegiate airgun shooters in the country."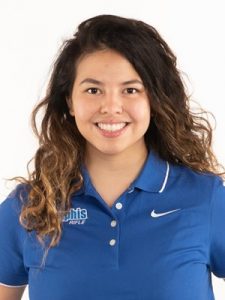 *photo courtesy University of Memphis