CLEVELAND WRESTLER EARNS ALL-AMERICA STATUS
This past weekend in Des Moines, Iowa, Cleveland High School wrestler Tristan Mascarenas competed in the USA Wrestling Preseason Nationals.  The event is considered one of the premier preseason wrestling tournaments in the country. Mascarenas finished 3rd overall with a 5-1 record, losing in the semifinals to the 17th ranked wrestler in the country.  "Tristan finished in 5th place at this same tournament in 2018, so it was good to see him improve on his finish from last year," said Cleveland High School coach Evan Copeland.  His top 3 finish at Nationals secured him All-America status for the second straight year.  Tristan, a senior, had wins over wrestlers from Illinois, South Dakota, Oklahoma, Nebraska, and Wisconsin.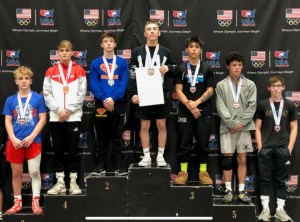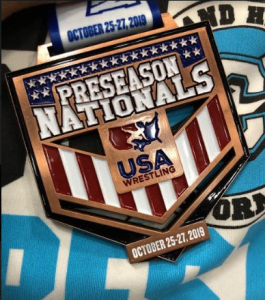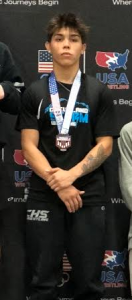 "I went out there with a goal to become a national champion, unfortunately I fell short of that goal," said Mascarenas.  "That being said, it's only preseason and there's still lots of room to improve upon before the big show in February.  So, for right now, I just have to get back to work and prove I'm not only the best in the state but the best in the country."  In 2018, Tristan won the Class 5A 113 pound division State Championship and ended the season with a 41-1 record.