PLAYOFFS ARE SET FOR 1ST ESPORTS CHAMPIONSHIPS
The first Esports championships will be played this week at various high schools around New Mexico.  State titles will be handed out for the three competitive games being played: League of Legends, SMITE and Rocket League.  The first round of competition will begin Tuesday afternoon.
"We are extremely excited to bring Esports under the interscholastic theme as an NMAA sanctioned activity.  Gaming has become extremely popular across the country, and now New Mexico students can experience Esports within an educational setting while also competing for a state title", said Sally Marquez, Executive Director of the New Mexico Activities Association.
Here are the brackets for the top 8 schools in each game division:
Rio Rancho is the top seed in the League of Legends bracket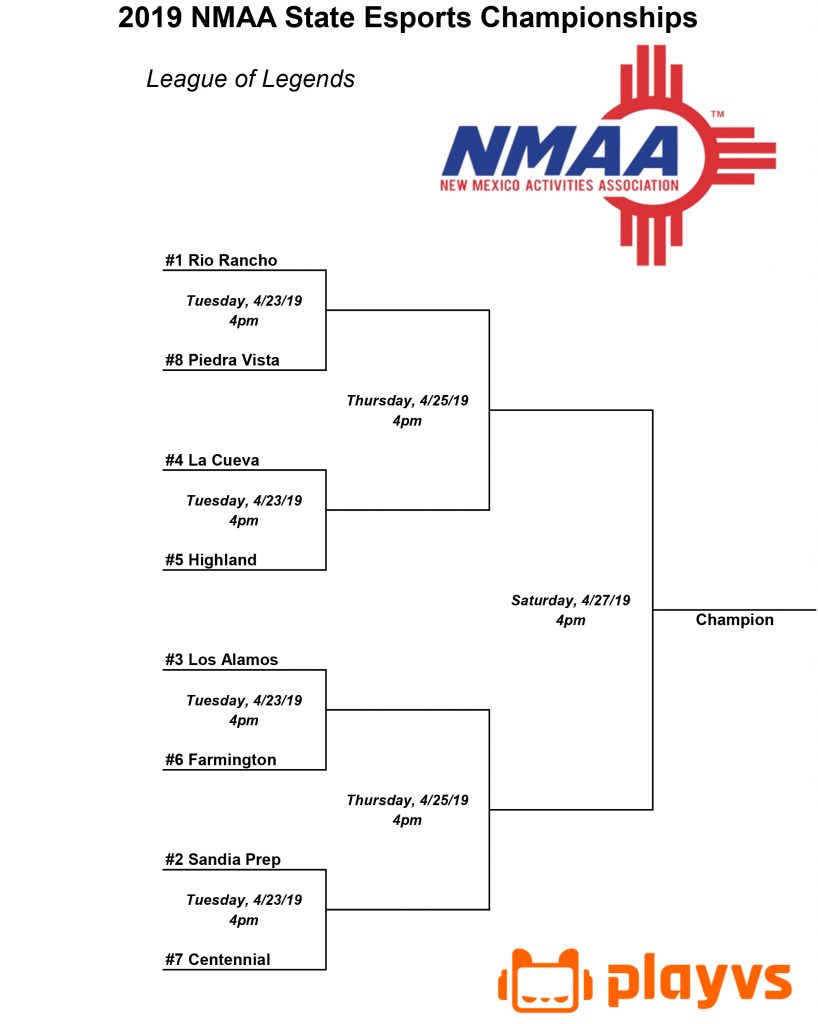 Los Alamos is the top seed in the SMITE bracket
Rio Rancho is the top seed in the Rocket League bracket