SHOW YOUR COLORS!
Hey State Basketball Fans!
Here's your chance to "SHOW YOUR COLORS" in support of your favorite team during this year's state basketball tournament. You can light up the 2019 NMAA State Championship Girls and Boys State Championship Finals this Friday and Saturday when the lights go down for your team's starting lineup!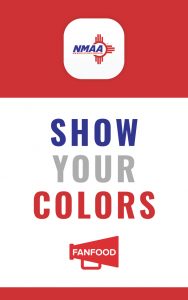 Download the official NMAA 24/7 Mobile app to light up the arena in your school's colors during pre-game starting lineups of every championship game of the 2019 NMAA State Basketball Championships! Show your colors..support your team…and cheer your team to victory this Friday and Saturday. Download the NMAA 24/7 Mobile App in the APP Store and Google Play and SHOW YOUR COLORS powered by Fan Food!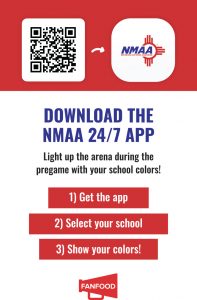 https://www.fanthreesixty.com/nmaa