ALBUQUERQUE POLICE OFFICERS PULL DOUBLE DUTY AS COACHES/OFFICIALS
Sandia and Eldorado didn't play your typical C-team football game this week.  Both squads are coached by Albuquerque Police Officers.
"It's really unique," said Sandia coach Joe Lehocky.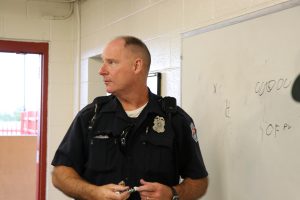 Joe Lehocky and Joe Burke stood on the sidelines in their role as coach, but dressed in their police uniforms.
"It's important for the kids to realize, although coach Lehocky and I are law enforcement officials we're also coaches and we're also members of the community," added Eldorado coach Joe Burke.  "This is how we volunteer and give back."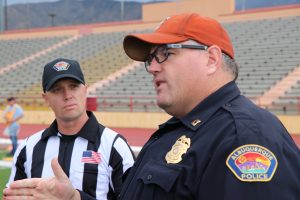 There were more than just two officers out there for this game.  Organizers set it up so the officials were also active or retired APD officers themselves.
"They thought it would be a good idea for people to see what police officers do besides be police officers," said official Ken Murphy.  "We also give back to the community and help the kids."
APD also wants to help fill a big need and recruit more officials, an idea Murphy supports.
"Me personally, I like the idea because we're trying to use this as a recruitment tool for the police department to show the other officers that you can come out and officiate football and have a lot of fun."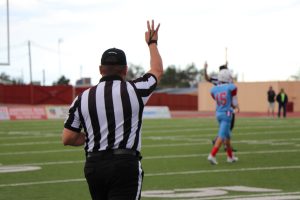 The Albuquerque Police Department hopes this community outreach event will bridge the gap between law enforcement and young adults.
"My goal is that police officers are approachable," said Burke.  "We want to be there in a proactive manner.  If they're in some type of crisis, we want to be there to help. We want to be a resource to them and we want to make sure they know that we're available for them all the time, not just when we're on duty but when we're within the community."
"It's nice that everybody sees that we don't just wear uniforms and take people to jail, we invest in people's lives and hope for the best and take care of them at the school's as best we can," added officer Kiel Higgins.
In the end, Eldorado walked off the field winners, but the entire community can claim victory from this game.