KATHY WHITWORTH: NEW MEXICO'S HALL OF FAMER TALKS ABOUT GROWING UP IN JAL
Kathy Whitworth is one of the greatest golfers of all-time, male or female.  She won 88 LPGA tournaments and was LPGA player of the year seven times. She's also a member of the World Golf Hall of Fame and…she grew up in Jal, New Mexico.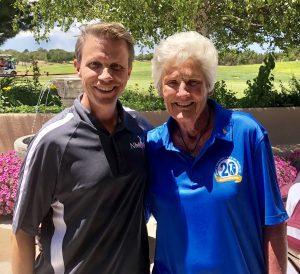 Whitworth, who currently lives in Texas, was recently in New Mexico for the 20th Anniversary of the Marty Sanchez Links de Santa Fe golf course.  She sat down with J.P. Murrieta to talk about growing up in New Mexico and learning how to play golf as a teenager in the Land of Enchantment.
Click on the link to listen.