The
NMAA
, a member-led organization, provides leadership in interscholastic athletics & activities, promoting equitable participation and character development.
Basketball Rules Clinic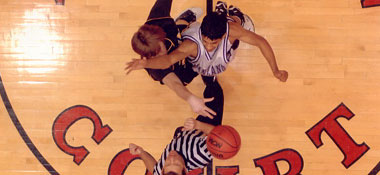 All Head Basketball Coaches are required to attend their sport rules clinic each year. The clinic is available for credit November 1 - 30, 2016.
Instructions:
Click on the units below to review the 2016-17 Basketball rules clinic. When you finish a unit, click the back arrow in your browser to return to this page and go on to the next unit. Be sure to click on Unit IV Get Credit for Attending and follow the directions there. Only head coaches are required to attend the rules clinic. Assistant coaches are encouraged to review the rules clinic, but they are not required to do so.
NOTE: It is the coaches responsibility to ensure that he/she understands all rules and regulations. Please carefully read/follow the materials below.

Conference Hotel