The
NMAA
, a member-led organization, provides leadership in interscholastic athletics & activities, promoting equitable participation and character development.
Score Board
April is the month for all NMAA State Music Competitions. Choir took place on Friday and Saturday, April 15-16. For final results click here. Results for Concert Band, which was completed Saturday, April 23rd can be found here.
Congratulations to all of our talented music students!
---
Student Spotlight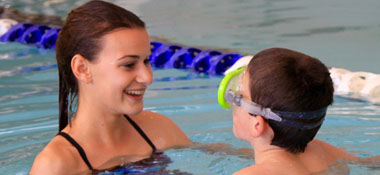 If she could, Kate Schiliro would participate in track and field, dash the sprints, do the triple jump. But when you're a girl for all seasons, as this Santa Fe Prep junior is, there's just no way to fit it all in. Springtime for her is playing on the Griffins' baseball team at a school that doesn't field a softball team. Read more...
Be sure to read about all of our featured students on the Student Spotlight page.
State Tennis Championships - Alternate Routes to the Jerry Cline Tennis Center
Road construction will shut down the I-40 & Louisiana intersection through the duration of the 2016 State Tennis Championships at the Jerry Cline Tennis Center, May 4-7. To view the alternate routes to the Jerry Cline Tennis Center click here.
---
CHAMPIONSHIPS ON NFHS NETWORK
All NMAA State Championship finals are broadcast on the NFHS Network. A complete listing of broadcast events/times is available by clicking here.
For all questions related to NFHS Network support, please contact help.nfhsnetwork.com or 877-978-2311. Customer representatives are standing by at all times to respond to issues and get fans set-up to view their events as quickly as possible. Additionally, they can answer questions regarding difficulty viewing, inability to find a specific event link, technical issues within a broadcast, trouble subscribing, billing questions, etc..
Conference Hotel