The
NMAA
, a member-led organization, provides leadership in interscholastic athletics & activities, promoting equitable participation and character development.
Score Board
Tournament passes for the 2017 U.S. Bank State Basketball Championships are on sale now. Passes may be purchased at the NMAA Office (6600 Palomas NE, Albuquerque) or over the phone at 505-923-3266 or 505-923-3110. The cost per pass is $135, which includes a reserved seat at WisePies Arena (aka "The Pit") and a commemorative event program. Additionally, pass holders are entitled to entry into all State Basketball games at all tournament sites, including the first round of state beginning on March 3rd.
---
Student Spotlight presented by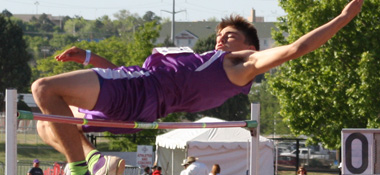 Most people can look back over their lives and point to special relationships they had that shaped them into the individuals they are. This is true for Reserve junior Ben Fletcher, as a special bond he has formed with a special needs student at school given him direction for his future. Read more...
Be sure to read about all of our featured students on the Student Spotlight page, presented by Subway.
---
CHAMPIONSHIPS ON NFHS NETWORK
All NMAA State Championship finals are broadcast on the NFHS Network. A complete listing of broadcast events/times is available by clicking here.
For all questions related to NFHS Network support, please contact help.nfhsnetwork.com or 877-978-2311. Customer representatives are standing by at all times to respond to issues and get fans set-up to view their events as quickly as possible. Additionally, they can answer questions regarding difficulty viewing, inability to find a specific event link, technical issues within a broadcast, trouble subscribing, billing questions, etc..
U.S. BANK STATE BASKETBALL
U.S. Bank State Basketball Championship action kicks-off this weekend, March 3rd and 4th, at high schools around the state. To see where your favorite team is playing, click on the appropriate bracket link below and then select the appropriate classification:
State Basketball Championship Schedule
2017 Boys State Basketball Brackets
(powered by MaxPreps)
2017 Girls State Basketball Brackets
(powered by MaxPreps)
---
Spring Online Rules Clinics
Online rules clinics are now available for Baseball, Golf, Softball, Tennis and Track & Field. All head coaches are required to attend an online clinic.
Be sure to submit your clinic verification form upon completion.
---
NMAA REFERENDA ITEMS
The NMAA Board of Directors is asking member schools to vote on two referenda items that were approved at the February 15th Board meeting. The referenda items are available by clicking here.
Please take the time to carefully review these items and to complete, sign, and return your ballots by 4:00 pm, Tuesday, March 7, 2017.
---
LTC WORKSHOPS &
NMADA
MEETINGS
The NMADA will offer two LTC classes on Thursday, March 9th (during the week of state basketball) at the NMAA offices. For more information click here. Also, please mark your calendars for the following NMADA meetings to be held at the NMAA offices on Friday, March 10th:
10:30 a.m. – NMADA General Membership Meeting
11:30 a.m. – NMADA Membership Luncheon
12:30 p.m. – NMADA Board Meeting
---
NMAA STUDENT LEADERSHIP ADVISORY COUNCIL NOMINATIONS
The New Mexico Activities Association is filling vacancies for the 2017-2018 school year on its Student Leadership Advisory Council. The NMAA's SLAC gives high school students a hands-on experience with the Association and provides them a direct line of communication to the staff. Any NMAA member school administrator may nominate a current freshman, sophomore or junior male and female to be a member of the NMAA Student Leadership Advisory Council. Click here to nominate.
Conference Hotel