The
NMAA
, a member-led organization, provides leadership in interscholastic athletics & activities, promoting equitable participation and character development.
CenturyLink State Spirit
The 2015 CenturyLink State Spirit Championships concluded Saturday, March 28, 2015 at WisePies Arena aka The Pit. For complete results of this event, click here for the Spirit State Championship page.
---
Student-Athlete Spotlight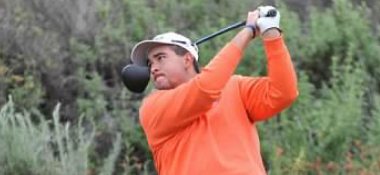 The game of golf is an individual sport. It is just you and your golf ball for 18 holes. There are no subs and no one to give you a break after hitting a bad shot. As a golfer, it can seem like you are on an island all alone. However, Sean Carlon, a senior at Hope Christian, is seeing the game more from a team perspective, sacrificing his dreams for the betterment of his team as the Huskies go for a fourth straight team title in 2015. Read more...
Be sure to read about all of our featured students on the Student Spotlight page, presented by the New Mexico Oil & Gas Association

.
Championships on NFHS Network
All NMAA State Championship finals are broadcast on the NFHS Network. A complete listing of broadcast events/times is available by clicking here.
---
NFHS Network Support
For all questions related to NFHS Network support, please contact help.nfhsnetwork.com or 877-978-2311. Customer representatives are standing by at all times to respond to issues and get fans set-up to view their events as quickly as possible. Additionally, they can answer questions regarding difficulty viewing, inability to find a specific event link, technical issues within a broadcast, trouble subscribing, billing questions, etc..
---
Bylaws Corner
In order to add a new sport or activity to the New Mexico Activities Association, at least ten percent (10%) of NMAA member high schools must agree to participate in that sport / activity. Prior to the start of a new block, NMAA staff will review all programs and conduct a feasibility study for the continuance of each sport / activity it offers. NMAA bylaw 4.2.1
---

Compete with Class

Conference Hotel