The
NMAA
, a member-led organization, provides leadership in interscholastic athletics & activities, promoting equitable participation and character development.
Score Board
Tournament passes for the 2017 U.S. Bank State Basketball Championships go on sale Monday, January 23rd at 8 a.m. Passes may be purchased at the NMAA Office (6600 Palomas NE, Albuquerque) or over the phone at 505-923-3266 or 505-923-3110. The cost per pass is $135, which includes a reserved seat at WisePies Arena (aka "The Pit") and a commemorative event program. Additionally, pass holders are entitled to entry into all State Basketball games at all tournament sites, including the first round of state beginning on March 3rd.
---
Student Spotlight presented by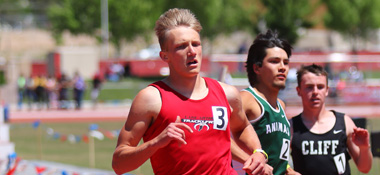 Leaders are a special breed. It takes an individual with certain characteristics and qualities to lead a group, a team or even a school. Lake Arthur's Brandon Dalton is certainly cut from that leadership cloth, a position he has been proud to hold while being a Panther.Read more...
Be sure to read about all of our featured students on the Student Spotlight page, presented by Subway.
---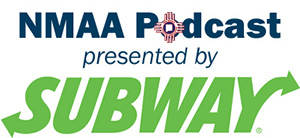 NMAA FOUNDATION SCHOLARSHIP OPPORTUNITIES
NMAA Foundation Scholarships are awarded to students from NMAA member schools who, through the application/nomination process, demonstrate sportsmanship and academic achievement in the classroom. The deadline to submit applications is Wednesday, February 1, 2017. For more information, please contact Dusty at 505-923-3268. Click here for information regarding NMAA Scholarships.
---
Out-of-season Practice Rules - NMAA Handbook Section 7.4 provides the rule as well as numerous Q&A's regarding coaching athletes during the school year while out-of-season
---
LTC WORKSHOPS & NMADA MEETINGS
The NMADA will offer two LTC classes on Thursday, March 9th (during the week of state basketball) at the NMAA offices. For more information click here. Also, please mark your calendars for the following NMADA meetings to be held at the NMAA offices on Friday, March 10th:
10:30 a.m. – NMADA General Membership Meeting
11:30 a.m. – NMADA Membership Luncheon
12:30 p.m. – NMADA Board Meeting
---
NMAA STUDENT LEADERSHIP ADVISORY COUNCIL NOMINATIONS
The New Mexico Activities Association is filling vacancies for the 2017-2018 school year on its Student Leadership Advisory Council. The NMAA's SLAC gives high school students a hands-on experience with the Association and provides them a direct line of communication to the staff. Any NMAA member school administrator may nominate a current freshman, sophomore or junior male and female to be a member of the NMAA Student Leadership Advisory Council. Click here to nominate.
| | |
| --- | --- |
| | Jan 18 |
| | AD Administrative Assistant Workshop |
Conference Hotel