The
NMAA
, a member-led organization, provides leadership in interscholastic athletics & activities, promoting equitable participation and character development.
Online Ticket Sales
Tickets are now on sale for all class 3A through 6A football semifinal games to be played Thanksgiving weekend. Click here for ticket information for all games.
Remember, cash is the only accepted form of payment at NMAA playoff sites.
---
Student-Athlete Spotlight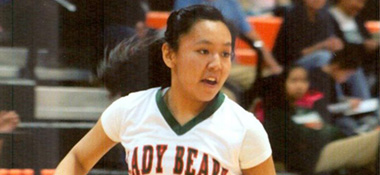 Danielle Peshlakai, a senior at Wingate High School, knows the feeling of being homesick all too well. Peshlakai has been living 150 miles away from her hometown of Cuba, NM, to attend Wingate High School since she was 14 years old. Not having her parents around, she has learned to be more responsible and independent. Read more...
Be sure to read about all of our featured students on the Student Spotlight page.
---
Championships on NFHS Network
All NMAA State Championship finals are broadcast on the NFHS Network. A complete listing of broadcast events/times is available by clicking here.
Football continues Thanksgiving weekend with semifinal match-ups in classes 3A, 4A, 5A, and 6A. Click on the link below for all football playoff information.
- Football State Championships
---
NFHS Network Support
For all questions related to NFHS Network support, please contact help.nfhsnetwork.com or 877-978-2311. Customer representatives are standing by at all times to respond to issues and get fans set-up to view their events as quickly as possible. Additionally, they can answer questions regarding difficulty viewing, inability to find a specific event link, technical issues within a broadcast, trouble subscribing, billing questions, etc..
---
A Coaching Staff is allowed 7.5 hours of total contact time per week (during days when school is in session only) to work with prospective student athletes during the off-season. Sports specific and sports specific conditioning classes are to be included within this allowable timeframe. This provision applies to all school coaches, paid and volunteer. This rule prohibits coaching these individuals on any team (school or non-school sponsored) out-of-season during the school year. NMAA bylaw 7.4.
Compete with Class

Conference Hotel