The
NMAA
, a member-led organization, provides leadership in interscholastic athletics & activities, promoting equitable participation and character development.
High School Activities Month
October is National High School Activities Month. It is a time to celebrate the contributions and benefits young people experience by participation in sports and activities. NMAA member high schools are encouraged to promote the values inherent in interscholastic athletics and activities.
Each week during October will have a different focus. October 20-25 is National Coaches/Sponsors/Advisors/Officials Week. It is a time to recognize all of the adults who work tirelessly on behalf of the students who participate in interscholastic programs.
---
Student-Athlete Spotlight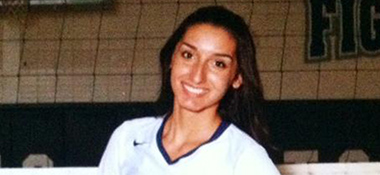 Analyssa Escudero, a senior at Silver High School, has enjoyed playing sports most of her life. Although she wasn't always the star, or the one who received the highest accolades, it's always been more important to her to be a good teammate over anything else. Read more...
Be sure to read about all of our featured students on the Student Spotlight page.
Board / Commission Nominations
Nominations are currently being accepted for positions on the NMAA Board of Directors and the NMAA Commission. Nomination forms, along with requirements and a listing of schools in each area, are available on the Board of Directors page and on the Commission page.
Please contact Bill Cleland with any questions about the nomination process or requirements for these positions.
---
NFHS Network Support
For all questions related to NFHS Network support, please contact help.nfhsnetwork.com or 877-978-2311. Customer representatives are standing by at all times to respond to issues and get fans set-up to view their events as quickly as possible. Additionally, they can answer questions regarding difficulty viewing, inability to find a specific event link, technical issues within a broadcast, trouble subscribing, billing questions, etc..
---
Student-Athlete Tip of the Week
At most sporting events, the national anthem is played before the start of the game. How do you show your respect for the flag and our great country? Do you stand at attention? Do you put your hand on your heart? Before your sporting event, does your coach or team captain encourage the team to do something uniformly?
Last week before an Indianapolis Colts game, quarterback Andrew Luck was observed with hand on heart, singing the anthem as it was being played. Positive role models are alive and well. Remember, others will be watching you!
Compete with Class

Conference Hotel