The
NMAA
, a member-led organization, provides leadership in interscholastic athletics & activities, promoting equitable participation and character development.
NMAA Executive Director Sally Marquez will attend several Regional Meetings this fall. The NMAA encourages all Athletic Directors to attend a session in their area. This will be an opportunity for Athletic Directors to have an open forum type session with the NMAA Executive Director on issues and topics of interest to them.
Meetings are scheduled as follows:
September 10 - Farmington (District) - 10:00 AM
September 14 - Alamogordo - 10:00 AM
September 15 - Clovis - 1:00 PM
September 21 - Albuquerque (NMAA) - 10:00 AM
September 22 - Cobre - 1:00 PM
September 24 - Espanola - 10:00 AM
September 28 - Carlsbad - 1:00 PM
September 30 - Moriarty - 10:00 AM
October 1 - Los Lunas (District) - 10:00 AM
October 2 - Springer - 9:00 AM
---
Student-Athlete Spotlight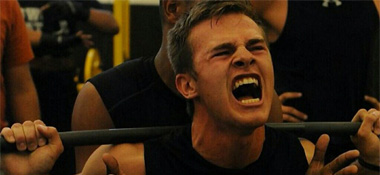 Watch Hobbs play defense and you can't keep your eyes off the middle linebacker wearing No. 32. Like a whirling dervish, he roams from sideline to sideline, or blitzes into the backfield, searching for a ball carrier. Read more...
Be sure to read about all of our featured students on the Student Spotlight page, presented by the New Mexico Oil & Gas Association

.
NMAA / NMADA Fall Conference
The annual NMAA / NMADA Fall Conference is scheduled for October 4-6, 2015. This year's event will be held at the Albuquerque Marriott Pyramid hotel. Further information, including registration information and a conference agenda, is available by clicking here. The conference registration deadline is September 18th and schools are reminded that they MUST complete a registration form.
The annual meeting of NMAA member schools will take place, Tuesday, October 6th at 9:00 AM. All schools are required to be in attendance at this meeting.
Because this is the first weekend of the Balloon Fiesta, attendees are encouraged to make hotel reservations promptly. The booking deadline at the Pyramid Hotel is September 12th. Click here for the reservations link.
---
MaxPreps Support
For all questions related to posting rosters, schedules, results, and team photos on your MaxPreps pages, contact Gerry Valerio (gerry.valerio@cbsinteractive.com) or MaxPreps support at 1-800-329-7324 FREE, ext. 1 (or via email at coachsupport@maxpreps.com).
---
Bylaws Corner
Coaches must have a coaching license issued by the State Education Agency and be an employee or have a contractual relationship with that particular school/district (this applies to both voluntary and paid individuals). NMAA bylaw 3.3.1
| | |
| --- | --- |
| | Sep 15 |
| | Fall Sports Information Due Online |



Compete with Class

Conference Hotel