The
NMAA
, a member-led organization, provides leadership in interscholastic athletics & activities, promoting equitable participation and character development.
Score Board
NMAA / NMADA Fall Conference presented by BSN Sports
The 2016 NMAA/NMADA Fall Leadership Conference, presented by BSN Sports is scheduled for October 9-11, 2016. This year's event will be held at the Albuquerque Marriott Pyramid hotel.
Conference Packet
Hotel Registration - by Sept. 19th
Conference Registration - by Sept. 23rd
LTC Class Pre-Registration - by Sept. 26th
---
Student Spotlight presented by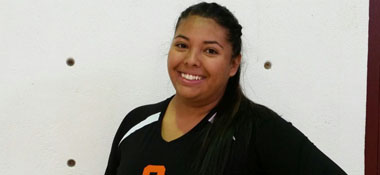 One may never guess that the soft-spoken Taos High School senior, Mariah Mondragon, radiates so much passion for her school, classmates, teammates and community but that passion shines in everything she does on the volleyball court, as a manager of the softball team and as one of the Tigers' student athletic trainers. Read more...
Be sure to read about all of our featured students on the Student Spotlight page, presented by the Subway.
NMAA REFERENDA ITEMS
The NMAA Board of Directors has recently approved several items for a vote of the membership. Signed ballots must be returned to the NMAA by 4:00 pm, October 7, 2016. The referenda items are available by clicking here.
The Middle School/Junior High baseball item is also available separately by clicking here.
---
All Scheduled Events Must be Supported by Written Contract. Prior to the start of each athletic season verify that you have a written contract for every scheduled game. Remember that just because you played an opponent the previous year does not mean that game automatically rolls over to the subsequent year. Click here for a sample contact.
---
MaxPreps Support
For all questions related to posting rosters, schedules, results, and team photos on your MaxPreps pages, contact Gerry Valerio (gerry.valerio@cbsinteractive.com) or MaxPreps support at 1-800-329-7324 FREE, ext. 1 (or via email at coachsupport@maxpreps.com).
---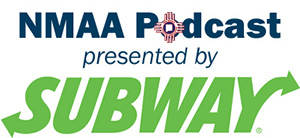 | | |
| --- | --- |
| | Oct 3 |
| | Board of Directors Teleconference - 9 a.m. |
Conference Hotel