The
NMAA
, a member-led organization, provides leadership in interscholastic athletics & activities, promoting equitable participation and character development.
Basketball State Championship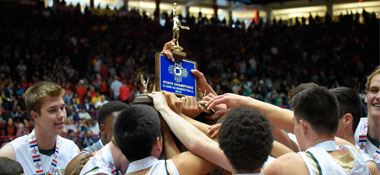 Title Sponsor
U.S. Bank

Presenting Sponsor
Farmers Insurance Group
---
SCHEDULE:
First Round Girls (A-6A) Friday, March 6, 2015
First Round Boys (A-6A) Saturday, March 7, 2015
State Championships (A-6A) March 10-14, 2015
BRACKETS:
Boys State Championship Brackets
Girls State Championship Brackets
** State Championship Recaps **
INFORMATION PACKET:
Important State Championship Information
TICKET INFORMATION:
First Round $5.00 - March 6/7
Bernalillo HS (Class A/2A Quarterfinals/Semifinals)
$5.00 Students/Seniors
$8.00 Adults
NOTE: IMPORTANT INFORMATION FOR BERNALILLO HS:
Bernalillo High School is undergoing major construction. Please give yourself ample time to arrive. The following directions should be followed: The normal access to the Bernalillo High School gym has been changed. To access the gym, exit from I-25 to NM 550 (Bernalillo Exit). Proceed to the 3rd stop light (NM 313 – Camino Del Pueblo) and turn North (right). If you are coming into Bernalillo from NM 550, you will turn left on NM 313 (Camino del Pueblo). Proceed for about a quarter mile to the north end of the Bernalillo High School campus. Follow the signs along the high school property fence to the tournament entrance. Parking will be adjacent to the high school football field on the north, west, and south ends of the field. You will have a short walk to the gym entrance, which will be on the north side of the gym only. A handicapped parking area will be established near the north entrance for those with official handicapped placards.

Santa Ana Star Center
$5.00 Students/Seniors
$10.00 Adults
WisePies Arena (aka The Pit) - UNM online ticket sales
$5.00 Students/Seniors (General Admission)
$10.00 Adults (General Admission)
$15.00 Reserved Chairback
IMPORTANT NOTE: UNM will be charging $5.00 for parking for all vehicles.
FACILITIES:
Bernalillo High School
Santa Ana Star Center- MAP
The Pit
---
LOCATIONS:
First Round- Home Sites
Quarterfinals, Semifinals, Finals- Albuquerque, Rio Rancho and Bernalilllo HS
---
VIDEO STREAMING: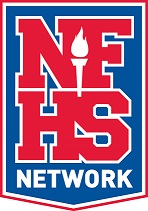 The State Basketball Championships will be available on The NFHS Network, March 10-14, 2015. Catch all NMAA Championship action on The NFHS Network.
T-SHIRTS AND APPAREL:
Graphic Connection is the exculsive vendor of all NMAA State Championship Apparel.
Access the Graphic Connection website.
PHOTOS:
Moji Photography will be covering all games (March 10-14).
Access Moji Photography.
---
All championship finals will be played in The Pit (pictured below).
Read about The Pit- courtesy of www.golobos.com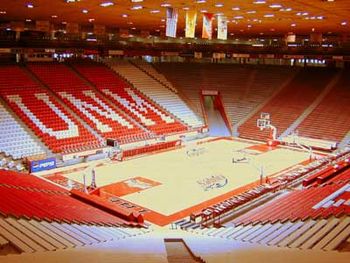 Compete with Class

Conference Hotel