The
NMAA
, a member-led organization, provides leadership in interscholastic athletics & activities, promoting equitable participation and character development.
NMAA Weight Management Program
NMAA WWMP Policies and Procedures
2016-2017 Booklet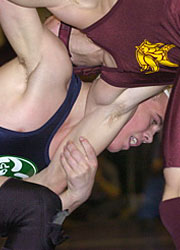 The
NMAA Wrestling Weight Management Program
is authorized under NMAA regulation 7.24.1.F and the framework is found in NFHS wrestling rule 1.5. NMAA standards, policies and procedures are determined annually and jointly by NMAA staff, the NMAA Wrestling Sport Specific Committee, and representation from the New Mexico Athletic Trainers Association.
Conference Hotel