The
NMAA
, a member-led organization, provides leadership in interscholastic athletics & activities, promoting equitable participation and character development.
Foundation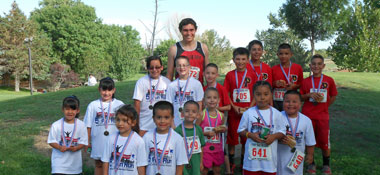 FOUNDATION LINKS
» Foundation Bylaws
» Board of Directors
» Scholarship Program
» Bowl-A-Thon
» Golf Classic Flyer
» Fun Run / Walk
» Equipment Donations
» NMAA Foundation Donor List


CONTACTS
Dusty Young
505.923.3268
dusty@nmact.org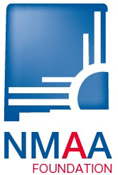 The New Mexico Activities Association Foundation is a 501(c)3 non-profit organization that was set up in 2007 to suppport the many students that participate in high school athletic and activities programs across New Mexico. The funds raised by the Foundation are used for student scholarships and school grants/support. The Foundation is made up of a Board of Directors that meets annually.
2015-2016 NMAA Foundation Annual Report


*Register for NMAA Foundation events online at http://nmaafoundation.ticketleap.com or click on the REGISTER NOW button below.
---
NMAA FOUNDATION SCHOLARSHIPS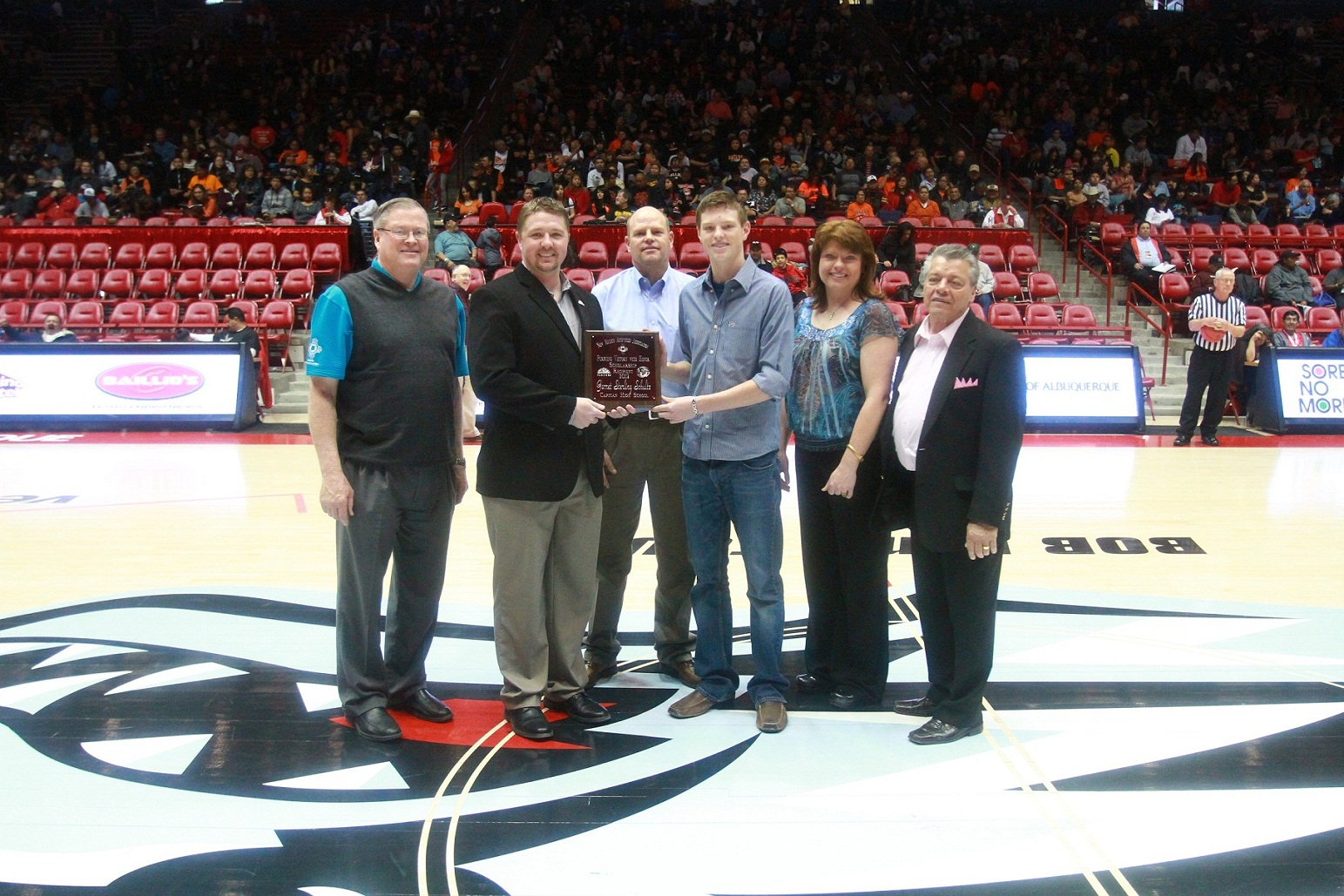 Since 2007, over 150 students at more than 75 NMAA member schools have been awarded scholarships to attend colleges or universities of their choice. It is the primary mission of the NMAA Foundation to support graduating seniors who have excelled in athletics, activities, academics and sportsmanship in furthering their academic endeavors. We encourage everyone to participate in our annual fund raising events or to donate to the NMAA Foundation. For more information about Foundation events or donation options please contact Carolyn Folkman at nmaafoundation@gmail.com.

Athletics, Activities, Academics, Sportsmanship

The NMAA Foundation will continue with its mission to give back to the youth of New Mexico in 2017 by providing $23,000 in student scholarships that will again be presented during State Basketball. For more details and application information on these 16 scholarships, please click on the link below.
2017 Scholarship Award Recipients

*THE DEADLINE FOR APPLICATIONS IS FEBRUARY 1, 2017

» Foundation Scholarship Info
---
NMAA FOUNDATION BOWL-A-THON
9th Annual NMAA Foundation Bowl-A-Thon
Sunday, January 29th, 2017
Ten Pins & More in Rio Rancho
2017 Bowl-a-Thon Registration/Flyer
Online Registration via TicketLeap
---
NMAA FOUNDATION GOLF CLASSIC

presented by Gardenswartz Team Sales

11th Annual Golf Classic
Monday, June 5th, 2017
the Canyon Club at Four Hills in Albuquerque
$500 for a Team or $125 for an Individual
2017 Golf Classic Registration/Flyer
2017 Golf Classic Online Registration
via Corporate Partner TicketLeap.com
**2016 Golf Classic Results**
---
4th Annual NMAA Foundation Fun-Run
Saturday, July 30th, 2016
Albuquerque Academy
---
NMAA FOUNDATION DONOR LIST
Thank you to the following companies and individuals for your donations in support of the NMAA Foundation. For more information or to find out how you can submit donations, please contact Dusty Young at (505) 923-3268.
» 2016-2017 NMAA Foundation Donor List
---

NMAA FOUNDATION EQUIPMENT DONATION PROGRAM: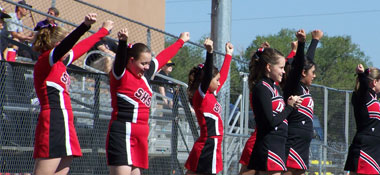 The NMAA Foundation has implemented a new program that will directly benefit the youth of our state. Many students do not have the neceesary equipment to participate in athletics and the Foundation will now be pursuing donations from a variety of sporting good stores and programs.

These donations will then be given to schools and students who are in need of equipment. For more information on this program, or to find out how you can submit donations, please contact Chris Kedge at (505) 923-3276.


» Equipment Donation Information

---

NMAA FOUNDATION BOARD OF DIRECTORS
Directors & Officers
Program Manager:
Carolyn Folkman (NMAA Foundation)


NMAA Staff Liaison:

Dusty Young (New Mexico Activities Association)


President:

Gary Tripp (Rio Rancho Public Schools)
Vice President:

Tim Hightower (Streamline Swimstore)
Secretary:

Mindy Ioane (New Mexico Activities Association)
Treasurer:

Joe Butler (New Mexico Activities Association)
COMPLETE BOARD MEMBER DIRECTORY
---
Conference Hotel