The
NMAA
, a member-led organization, provides leadership in interscholastic athletics & activities, promoting equitable participation and character development.
Baseball State Championship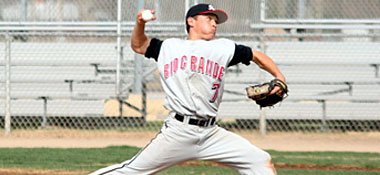 Title Sponsor
U.S. Bank

Presenting Sponsor


DATES:
May 3 - Class 3A 1st Round
May 5-6 - Class 4A-6A 1st Round
May 10-13 State Baseball Championships (quarterfinals-finals for ALL classes)
(Class A/2A-3A: May 10-12, Class 4A-6A: May 11-13)
CHAMPIONSHIP SCHEDULE:
2017 NMAA State Baseball Schedule *subject to changes
CHAMPIONSHIP BRACKETS
2017 U.S. Bank State Baseball Brackets - powered by MaxPreps
*The Brackets for 2017 will be available at approximately 1130pm on Monday, May 1. ProView Networks will host a seeding/selection show at 11pm which can be accessed at www.nfhsnetwork.com
** 2017 State Championship Recaps **
VIDEO STREAMING:

State Baseball Championships will be available on The NFHS Network. Catch all NMAA Championship action on The NFHS Network.
CHAMPIONSHIP TICKETS:
Adult - $8, Student/Senior $5

*NOTE - The University of New Mexico will be charging $5 for parking during all Spring Championships held at UNM Facilities and Isotopes Park.
Team personnel (coaches/players/managers/etc.) that do not arrive via bus or government plated school vehicle will also be charged a parking fee as per UNM policies.
COACHES INFORMATION FOR STATE PLAYOFFS *coming May 2017
*NOTE - There will not be a coaches meeting prior to the tournament. However, each coach must complete and submit a pre-tournament requirement form prior to 4pm on Tuesday, May 9. This form takes the place of the coaches meeting. Teams will receive their packets/bag tags upon arrival to the site of your first game.
Conference Hotel